As the Era of Disruption has shifted the market from print to digital, the growth of social media and other internet platforms has led to an exponential increase in demand for stock images and footage and has led to many people asking how to make money selling stock footage.
According to Beige Market Intelligence, the global market for stock images will grow at a CAGR of 7.37% between 2016 and 2022, thanks to the growing number of websites requiring stock images. As the creation cost, licensing, and use of images have improved thanks to advances in technology, low-priced images have made it feasible for even small customers to buy stock images easily.
What Is Stock Footage?
Popularized in the 1980s, stock footage is basically the same as stock images: short pieces of video content – usually under a minute, though there are exceptions – that can be bought and inserted into video productions instead of producing new material. Shutterstock calls it, "creative recycling on a budget." Stock footage can come from archive shots or outtakes, but recently, more and more people are creating stock footage with the specific intent of selling the rights to other creators. These shots are often shot with a more generic perspective that could fit within a wide range of styles and concepts.
Stock footage is useful for indie filmmakers, or commercial shoots on a budget, as they allow the director to pad their main shots with similar footage from stock libraries, often called B-roll. In documentaries especially, which rely heavily on historical sources, stock footage is incredibly helpful for creating compelling narratives, as not every director has the budget to recreate historical battles.
Who Uses Stock Footage?
If you were wondering how to make money selling stock footage, one of the most important questions is who uses it? Commercials, news programs, TV shows, and documentaries all make use of stock footage, and one popular example of this is shows like Friends, which use establishing shots of well-known landmarks to introduce the show or scene.
Video Editors
HubSpot's State of Inbound report 2017 listed video marketing as a growing priority for marketers around the globe and videos are now found on YouTube, social media, in emails, and on website landing pages. As such, online video makers and editors are making up a good chunk of the stock footage market. This makes it easier for content creators to develop original videos without sacrificing quality. Stock footage sites are saving video editors time and money.
Producers
Worlds cheaper than shooting certain required scenes on location, stock footage has become very well received among both professional and amateur filmmakers. While shooting on location means spending money on hiring a camera and production crew, buying and inserting stock footage into the production costs significantly less and is significantly, making stock footage wildly popular with producers. As most stock footage is very generic, they provide a lot of flexibility, and if used often enough will eventually pay for themselves.
Social Media Enthusiasts
Hollywood actors and singers aren't the only celebrities nowadays, and with the rise of social media influencers, from gaming enthusiasts to amateur models, these personalities manage to attract millions of views a month, with almost three-quarters of American adults following frequenting YouTube more than any other social media site. These influencers often don't hire huge production teams when making their videos, so stock footage is important.
What Is Stock Footage Used For?
Still wondering how to make money selling stock footage and what your footage could be used for?
For Social Media
A powerful way to promote business ideas, many businesses and influencers make use of stock footage on social media for promoting their products and services to their followers and for raising brand awareness.
For Website Landing Pages
Many agencies use stock footage on their website landing pages to more accurately convey their message and hook visitors.
For Conveying Ideas
Even app and web designers need video demonstrations when pitching their vision to potential clients, and stock footage can come in handy when A/B testing designs or pitching concepts. Websites like Shutterstock have hundreds of green screen videos that these creatives can adapt to their designs.
For Business Ideas and Promotions
Many small businesses often need to create commercials or advertisements but can't because of the exorbitant cost of filming the original video. Using stock footage can increase credibility and overall quality in videos such as these.
The Stock Footage Industry
The demand for both stock images and footage are growing, though the need for stock video is growing at a much faster rate. Revenue from stock images is actually declining slightly, while revenue from the footage is growing. Though the stock industry has remained largely the same since its creation, clichéd stills and footage of men in suits shaking hands in boardrooms no longer resonate with digital natives, and authentic, eye-catching images are required to stand out amongst the deluge of content that bombards audiences today.
In a recent VisualSteam Art Buyers Survey, Shutterstock, iStock, Getty Images, Thinkstock (a Getty property), Pond5, Masterfile, Dreamstime, Alamy, Photoshelter and Aurora Photos were picked as the top 10 favorite places to search for images.
Other sites such as Pixabay, Distill, Videezy, Videvo, and Pexels Video are also entering the market.
How to Make Stock Footage
With so many industries making use of stock footage, it is an exciting time to be getting into the industry. If you're looking for an answer on how to make money selling stock footage, here are ten tips on how to make footage that sells:
Make Sure the Light Suits the ShotLighting can make or break your footage. So make sure that whatever lighting you are using – natural, early-morning sunlight or studio flash – suits the mood of what you're shooting
Your Video Should Be Shot At A Minimum Hd Resolution – 1920×1080It should go without saying that anything you shoot should be the highest resolution possible to fit into high-quality productions
Learn To Use Your Camera's Basic Settings TGet familiar with a setting like your ISO, aperture, frame rate, and white balance and how to use them to your advantage
Identify a NeedIdentify the trends and demands, and identify what niche subjects haven't been covered extensively
Pick A NicheThe more specialized you are in what you shoot, the more skilled you become and the more money you can make. Choose a niche (preferably one that fits with your lifestyle) and do your best to stick to it
Be UniqueIdentify fresh ways to cover subject matter that has been covered before and don't be afraid to be experimental
Exclude Branding Not only can branding date your videos in ways you might not want, but ostentatious branding can put purchasers off who might not want product placement in their footage
Include ActorsIt should come as no surprise that stock footage featuring people sells consistently better than footage of inanimate objects
Care for Your LensesAnother self-explanatory tip, but make sure that your equipment is well cared for and that your lenses are free of smudges
10. Shoot for The EditThink about how your footage could be used, and cater to that by leaving a few seconds at the beginning and end of each shot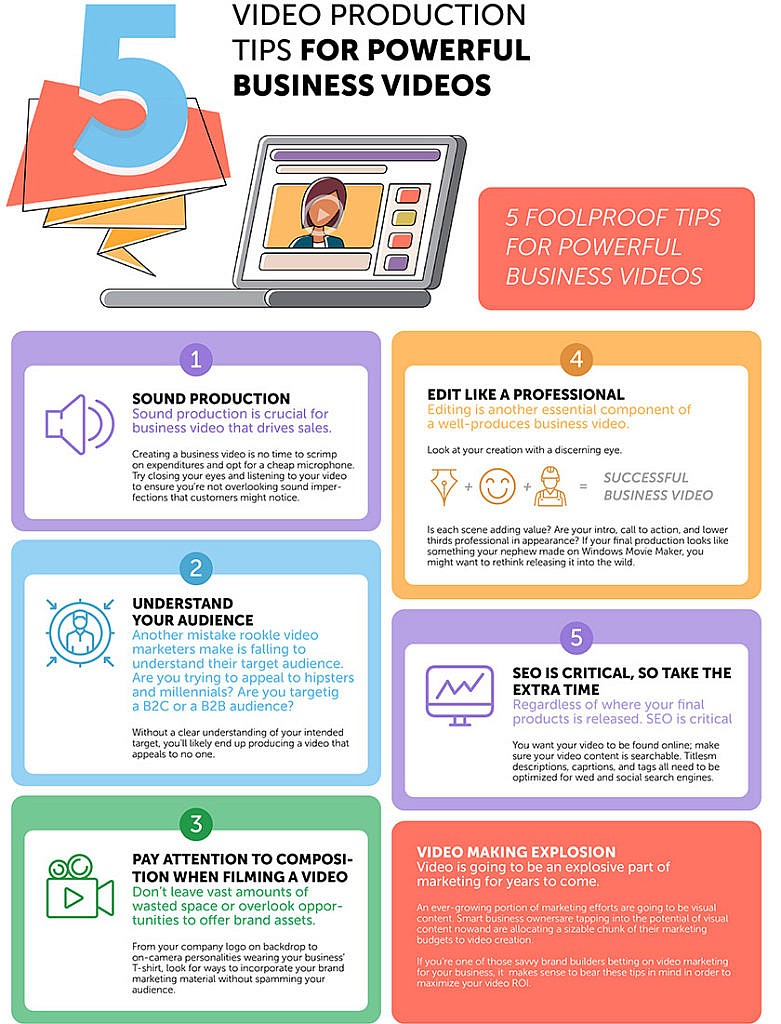 How to Sell Stock Footage
If you want to know how to make money selling stock footage, you need to know where to sell it. Shutterstock remains one of the largest stock footage buyers in the world, with categories including food, sports, animals, leisure, travel, and lifestyle.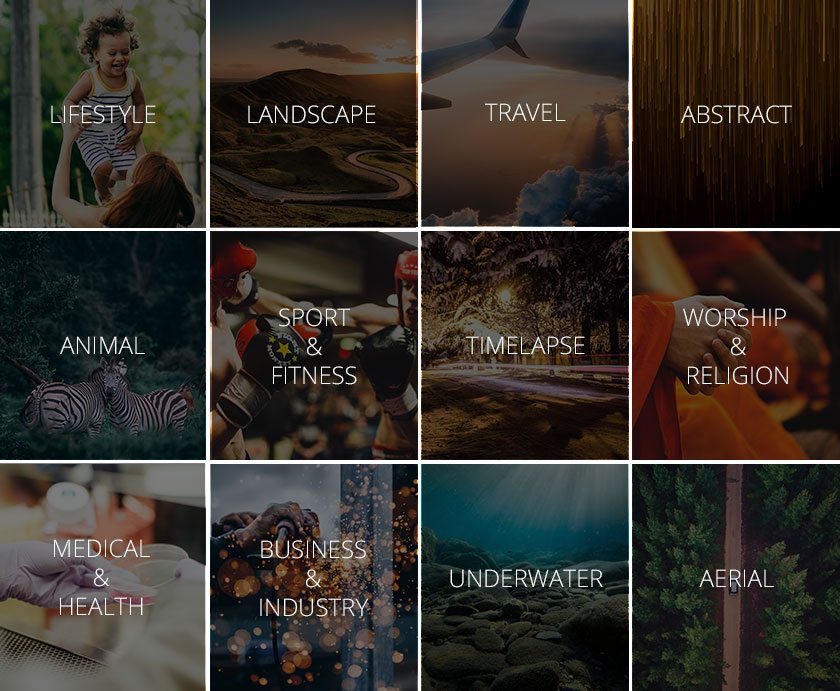 You can submit to each of these websites separately, but it makes more sense to use a stock uploader which allows you to simultaneously submit to multiple agencies at once. Some highly recommended uploaders like StockSubmitter and BlackBox
Another question you might be asking is "how much can I earn selling stock footage?" and unfortunately there is no simple answer to that.
One stock photographer we spoke to earns an average of $0,74 for every still image sale, and an average of $24,74 for each video sale – though this can go up to $125 or down to $4,74 per sale.
Sell Stock Footage the Professional Way
One of the main deciding factors in how much you can earn as a stock footage seller is the quality of your videos. Polished and professional nuances are a must, especially if you hope for your footage to sell frequently. If you want to know how to make money selling stock footage, you need to make sure you are selling high-quality video clips. Video Caddy is a chosen partner for both large and small companies, filmmakers, documentary producers, news agencies as well as individual weddings videographers.
Guaranteed high-quality video editing, audio editing, subtitling, animation, storyboard, more at a competitive pricing model. Contact us today and get custom pricing for your unique requirements!
Video Caddy's editing services promise you of high-quality and high-definition videos with a movie-like feel. With the right balance of audio, animation, and backdrops, every video we create has a personal touch and uniqueness.
-video Caddy