At senior management level of a real estate company, the aim is to build trust among stakeholders and ensure excellent experiences for your customers. Not a cakewalk, but you can achieve that by visualizing the need around and implementing innovative as yet effective real estate marketing ideas. This process of introducing and nurturing a new marketing idea starts with learning everything you can about your existing or prospective market.
Know Your Market
Knowing your market will help you zero in on the right marketing strategy. Did you know that the number of home sales will rise about 2.8% in 2018, to 5.8 million? Also, millennials will make 43% of homebuyers in 2018. The real estate market size is growing and so do the business opportunities.
Overall Real Estate Industry Progress
Before you delve into the following real estate marketing ideas, take a look at the progress of the real estate industry over the years, so that you can better understand it and develop an effective marketing strategy. The following graph will give a ballpark idea on how many homes were sold in the USA from 2005 to 2017, along with the predictions for 2018 and 2019.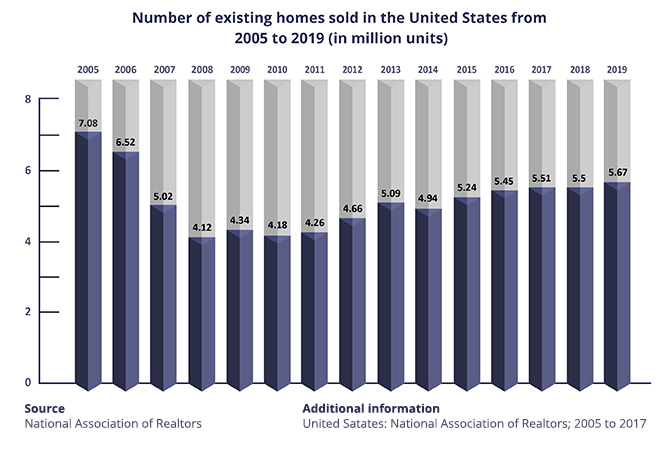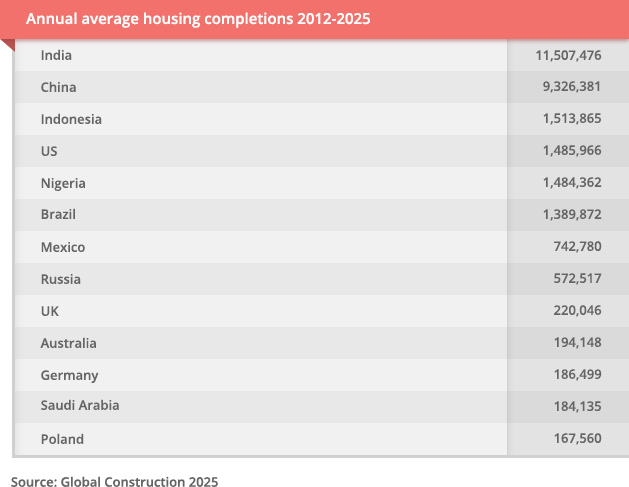 Real Estate Industry Health Report
The real estate industry health report shows that the market has risen 11.4% since 2008. The real estate agent salaries are now increasing by at least 10%. Suburban markets are witnessing 80% of residential growth and urban areas will make up 15% of the growth by 2025.
Purchasing Power in the Real Estate Industry
Looking at the consistent increase of the real estate purchasing power parity in the USA, EU, Canada and Australia will help you better understand the real estate industry growth.
Segment the Market and Position Your Business
You need to segment your target market to reach the right customers. You can use demographics, location, lifestyle, behavior, interests etc. to develop a strategy for reaching your target audience.
Once you create the strategy, you need to position your business in the market. Identify your competitors and understand how they are positioning their brand, then propose something different. You need to showcase your unique value proposition and communicate your best attributes to leave the best impression.
Understand Your Buyer Persona
Understanding your buyer persona helps you better target your audience. Define your ideal customer and learn about their interests, needs, and expectations. This will help you tailor your value proposition to their needs and solve their pain points.
There are four major types of homebuyer personas in the USA:
The single female
Making up 18% of the real estate market, she has a median income of $50200 and is looking for a 1500 square feet house.
The single male
He makes up 10% of the market, has an income of about $58400 and wants a 1570 square feet house.
The unmarried couple
They make-up 7% of the market, have a combined income of about $76900 and are looking for a 1760 square feet house.
The married couple
They make-up 64% of the real estate market, have a combined median income of $96400 and are searching for a 2100 square feet house.
Each of these buyer personas is looking for a house in a suburb and is interested in neighborhood quality, affordability, and convenience of job, family, and friends, as well as the design of neighborhood.
The Best Real Estate Marketing Ideas to Apply
Copycat Marketing
Copycat marketing can drive positive results only if you add a personal touch to someone's successful marketing strategy. The best way to leverage copycat marketing is to find the best deals and see how they led to major benefits.
Here are the biggest real estate deals in Europe, the USA and Australia, respectively.
The Vendôme Saint-Honoré, Paris, France
Norges Bank Real Estate Management acquired in 2016 a 100% interest in the Vendôme Saint-Honoré property (26800 square meters) in Paris, France, for which they paid 1 billion euros.
The world's biggest wealth fund invested in the property since 2011 and, in the acquisition of the property, no financing was used. Norway's sovereign wealth fund redesigned the property and turned it into a beautiful contemporary building with courtyards and gardens.
The Fontainebleau, Las Vegas, Nevada
In 2017, billionaire Carl Icahn sold the Fontainebleau, Las Vegas' towering monument, for a whopping $600 million to real estate investment firms Witkoff and New Valley.
He purchased it out of bankruptcy in 2010 for $148 million, invested a lot of money in it and completely turned it around. He and his company, Icahn Enterprises, invested in a greatly undervalued, but well-designed asset and were able to make a winning bid to save it and unlock its potential for growth.
The Fairfax Mansion Elaine, Sydney, Australia
The 2017 sale of the Double Bay home of Elaine in Sydney, bought by Atlassian co-CEO Scott Farquhar, set a national residential record for a single property – $71 million.
The real estate agent in charge of the Fairfax mansion sale, Ken Jacobs of Christie's International Real Estate, successfully closed this massive deal by copying the competition's common marketing tactics. He evoked emotions by playing the history card, as the mansion was a family home since 1891. The interiors were nothing compared to the deal price and the derelict rooms didn't increase the odds, but the three-year campaign paid off.
You can do the same as the real estate agents that made these excellent deals by using their marketing tactics, ideas, and concepts and customizing them to suit your own projects.
Freddie Mac and Fannie Mae financing
Real estate companies can seize many co-branding opportunities with Fannie Mae and Freddie Mac, government-sponsored enterprises that ensure reliability and affordability in the real estate industry.
Tower Commercial Mortgage recently secured $2.95 million in Freddie Mac financing for a 24-unit multifamily asset in Salt Lake City, Utah. The sponsor had been looking for the financing for two years and Freddie Mac made it possible for Tower Commercial Mortgage to secure the commercial mortgage for construction in just six weeks.
Leverage Inbound Marketing
Drive more visitors to your website by making sure that it's visually-appealing, intuitive and filled with informative content that addresses your audience's needs. Geotagging can help you engage potential buyers and connect with local communities.
Including a DTI (Debt-to-Income) ratio calculator and an LTV (Loan-to-Value) calculator on your website will help attract more visitors.
Stay Updated with Real Estate Markets
Stay up-to-date with your target real estate markets so that you can remain relevant. Subscribe to real estate magazines and newsletters showcasing current and future projects and follow the biggest companies on social media. Following the market move of companies like Fannie Mae and Freddie Mac will add to your decision-making process as they are the cornerstones of the real estate market.
Participate in Real Estate Expos
Real estate expos offer plenty of branding and networking opportunities, chances to meet industry leaders, gather real estate marketing ideas and stay updated with trends and new technologies.
Upcoming real estate expos:
Showcase Your Business in Video Format
Videos are the best way to engage your audience. Interesting and compelling explainer videos about organizational process and projects provide social proof of capability which at times is even more powerful than testimonials.
Moreover, high-quality videos will increase your SEO ranking, since a video is one of the many ranking factors in Google's algorithm, as is user experience, which quality videos will help you improve. For creating engaging videos, you can approach real estate video editing agencies like Video Caddy.
Hire a Real Estate Photography Professional
The best sources for finding real estate photography professionals include:
Freelancer hiring platforms: UpWork, Freelancer, Craigslist
USA: PhotoSesh, Pretty Instant
UK: Perfocal
Australia: Photographers
Canada: PPOC
Create a Real Estate Virtual Tour
To create a real estate virtual tour, you need to take photos of a property from various angles and then create a spherical panoramic photograph using photo-stitching software. Real estate video editing agencies like Video Caddy can help you with these kinds of requirements.
Find Local Sponsorship
SponsorMyEvent is a free tool for finding local sponsorship in any country across the world. Just register, post your event and wait for a sponsor to reach out to you. You can then discuss all the offerings, share files, contracts, and invoices and handle payments, all directly within the platform.
Make sure that your outreach emails are short and concise and that you mention a location, as that will significantly increase the response rate. Display the sponsorship info on your website, so that potential sponsors can see that you're looking for such collaborations.
Create an Engaging Animated Video
Animated videos can create lasting impressions on your clients and their potential homebuyers. With a short video, you can instantly grab the viewers' attention and get them to follow a story. Real estate video editing professionals at Video Caddy can provide you with comprehensive animation services that will springboard your business to great heights.
Leverage New Technology as Your Mainstream Real Estate Marketing Strategy
New technology is rapidly finding its way into the real estate markets, so you should leverage it as soon as possible.
Upcoming Technology for The Real Estate Industry
Virtual Reality for improved buyers' experience With VR models, your clients' potential homebuyers can "walk" through the properties from their home and get a feel for them before they visit.
Drone visuals to better showcase properties Drones are perfect for shooting aerial photos and videos of real estate properties, and photos and videos of home exteriors. Drones bring properties to life and show potential homebuyers the entire neighborhood.
How to Implement New Technology
Convert videos to VR To experience homes in VR, you need to find a professional to record 360° videos of the properties and host them on a video platform. Potential homebuyers will only need to have VR headsets to "visit" the real estate properties in VR.
Purchase a camera drone and get a drone license You need to obtain an FAA certificate for flying a drone, which costs about $150. If you want to do it yourself, you can buy a camera drone for $750, but professional-grade camera drones vary from $1000 to $3500.
The cost of hiring a drone photographer To hire a professional drone photographer, you need $200-$400 for a 1-minute video and several photos. Expect to pay a little over $1000 for longer videos.
Set up a Google My Business Account
With a Google My Business account, your clients will find you much easier. To set it up, go to the Google My Business page, click on the Start Now button and enter your business information – business name, country/region, address, city, phone number, category, website URL and a short description. After verifying your listing, your account will be instantly created.
Here's a good example of a real estate agency's listing on Google: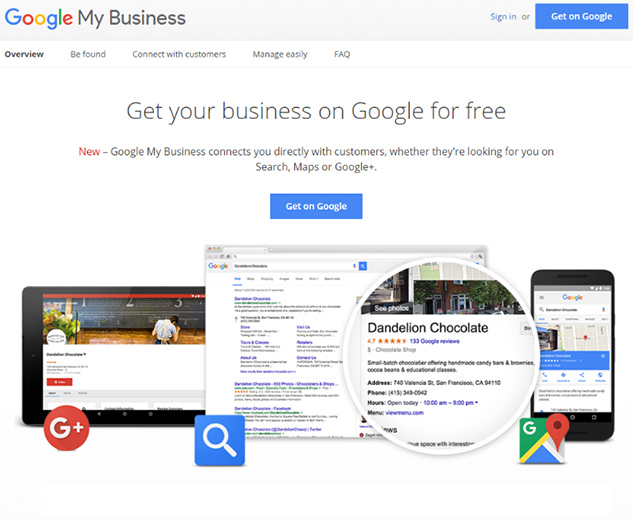 Apart from the address, phone number, opening and closing hours, clients can see photos of the agency and its location on the map, visit the official website and even send directions to their phone.
Reach Out to Former Clients for Authentic Testimonials
Ask your former clients for testimonials, as they build credibility and trust. Send them emails asking for their opinions regarding your services and their experiences with your brand. Keep them casual, concise and personalized. You can offer incentives, but people are usually willing to give feedback.
Take a look at a few good examples of client testimonials to get an insight into how they can tell a powerful story and convert leads into customers.

This one is even better, because it has a picture to go along with the client's name, which creates higher engagement:

Disclaimer: These testimonials are for example purpose only
Create a Referral System that Works
An effective referral system will bring you more clients. People trust recommendations from their peers more than they trust direct recommendations from brands. The steps for creating a successful referral program include:
Identifying your ideal customers
Find potential referrers in your existing network
Ask for referrals by sending emails or simply including a CTA in your weekly newsletter
Connect with your referrers and ensure they understand your company's unique value proposition
Nurture your relationship with the referrers, showing your appreciation and providing incentives for their contribution
Create a landing page to showcase your referral system and attract more referrers
Promote your referral program on social media
Track the referrers and measure the results to optimize your program.
The best example is the Tesla referral program that offers every Tesla owner a chance to give their friends up to 10 discounts of $1000 each. The referrers can also tour the Tesla factory and get access to limited edition vehicles.
Utilize Real Estate CRM Software to Convert More Leads
Real estate CRMs, such as Zoho, Hubspot and Agile, can help you store and organize information about your clients in one centralized place, access it 24/7 from any device, automate repetitive tasks and streamline your workflow, stay in touch with clients, and improve communication within your company.
Zoho CRM is one of the top ones for managing your sales, marketing and support in a single system and converting more leads into sales. You can customize it and integrate it with the third-party apps that you already use. It is an AI-powered, multichannel CRM software with powerful marketing and sales automation features and analytics, high level of security and lots of options for customizing the system to your needs.
Hubspot CRM has everything you need to grow your company, as it offers a hub for managing marketing, sales and customer relationships, all within one mobile-friendly system. It seamlessly integrates with third-party apps and has comprehensive features for real-time communication, process and performance monitoring and easily managing leads and opportunities.
Agile CRM is an all-in-one, next-generation CRM software solution that can supercharge your marketing, sales and customer service. Its extensive set of features make it one of the best ones for real estate purposes.
Case study: How Real Estate Agencies Can Reinvent Customer Relations with an End-to-End Social CRM
Box+Dice has built a technology platform that brings together people and processes. They integrated CRM, media, and transaction into one end-to-end solution, that is, a Social CRM.
It includes a Social CRM, an app for communicating with customers, an accounting module, templates for building real estate websites and portals and a toolkit for email marketing. With the help of RubyGarage, Box+Dice completely rebuilt their app, making it more customer-centric. 
Help Clients Showcase Their Best Properties, Innovative Designs, Green Homes as Their Brand Ambassadors
The following are some of the top real estate marketing ideas for helping your clients promote their properties and effectively capture the attention of a great number of potential homebuyers.
Create Viral Infographics to Share on Social Media
The best tools for creating infographics are Piktochart, Infogram, easel.ly, Visualize.me, Canva and Photoshop. There are lots of free templates these tools offer, so you can create beautiful infographics in no time.
You can create market reports and showcase new listings, then share them on social media, as you can reach more clients and truly go viral. Here are several viral infographics that you can use in your campaign.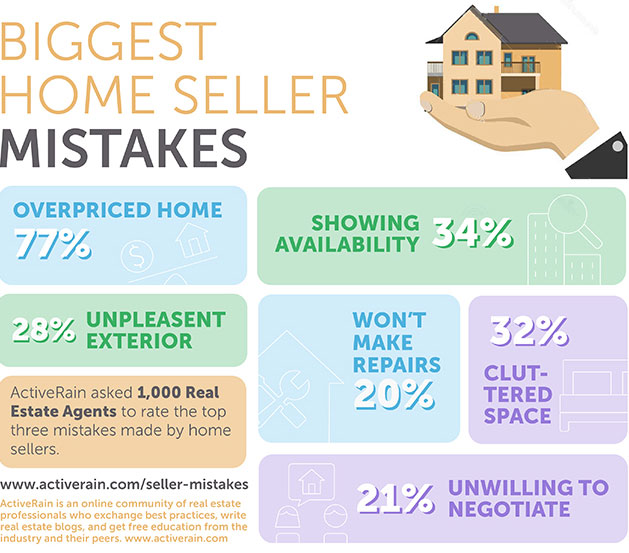 Update Your Print Collateral
Print collateral speaks volumes about your company, so make sure it's not outdated. Revise your marketing materials regularly and update your print collateral, especially the graphic design, making sure it's high-quality and instantly delights your clients.
Use Professional Real Estate Property Images – A Picture Speaks a Thousand Words
Professional high-quality images will help your clients attract more buyers. Be sure to work with professional photographers who know exactly how to highlight a property's best features and present it in the best possible light.
Real Estate Marketing on Social Media
You should share your every blog post, property photos and videos, announcements and industry news, communicate with your followers, engage in local groups, use hashtags and encourage feedback and discussions. Schedule and automate posts and measure your performance – use the results to optimize your efforts.
Leverage AI
AI will enable your website visitors to find what they're looking for faster, especially if they prefer voice search. Furthermore, chatbots can answer a variety of customer queries and personalize the service.
Coldwell Banker and Voiceter Pro, who recently launched extensions for Amazon's Alexa, are just some of the real estate companies that are leveraging AI-powered searches.
Establish a Presence on All Marketing Channels to Make Your Brand a Synonym for Real Estate
Where Can You List Your Business?
Apart from Google My Business, you can list your business on Bing, Yahoo, Yelp, MerchantCircle, Yellow Pages, Mapquest and Hotfrog, and you can create a business page with Facebook for Business.
Invest in Your Community to Generate Strong, Top-Of-Mind Referrals
Go to networking events and engage with people on social media to build and nurture relationships with your clients and potential customers. You'll get more chances for more listings and generate more quality referrals.
Create a Blog That Answers Your Clients' Questions
Your blog must be filled with unique, fresh, relevant and informative content. Be sure to answer the top real estate industry FAQs, some of which are: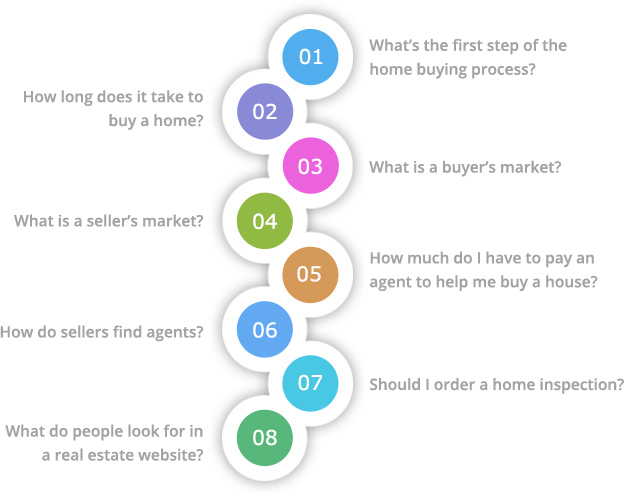 Reach Out to Local Radio and TV Stations
It's very cheap to promote your business on local radio and TV stations, so send them an email with a compelling "About Us" video and pitch your real estate marketing ideas. HARO is a great source for reaching out and spreading the word about your business.
Master Zillow – This Is Where Your Customers Hang Out
Being the leading real estate marketplace, Zillow is the best place to list your business and attract a huge number of clients, so hurry up and connect with local professionals in your niche.
Publish Market Reports
Publish real estate market reports such as these below in order to establish authority, improve SEO rating and generate more leads.
The US Real Estate Market Report: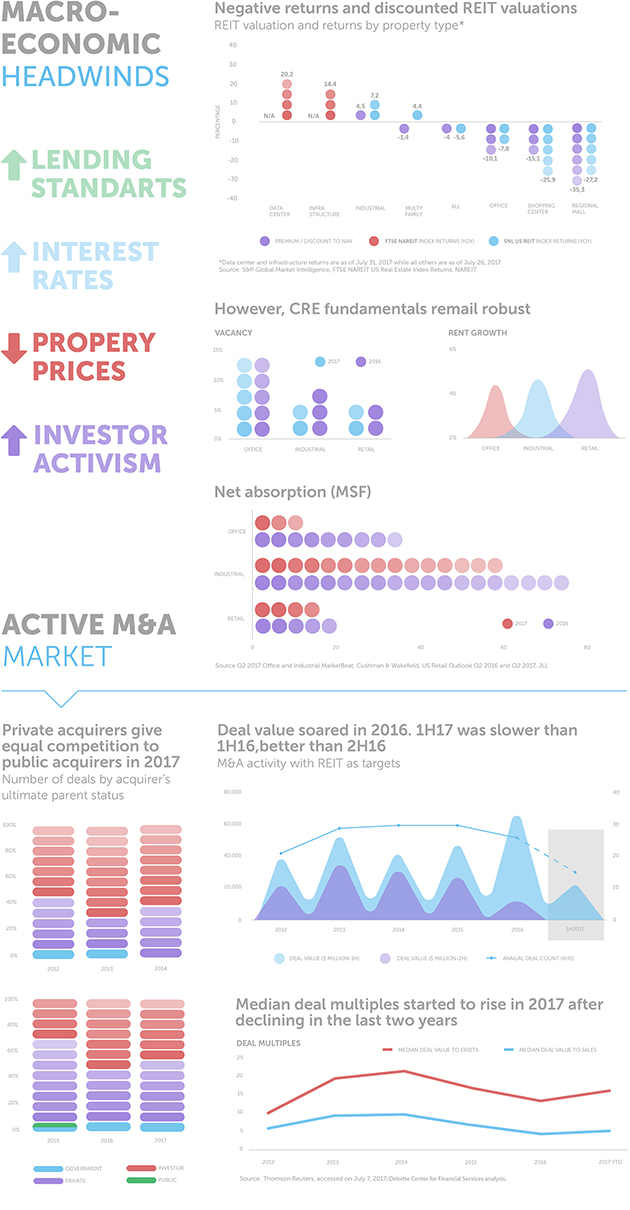 The Europe Real Estate Market Report by CBRE Research: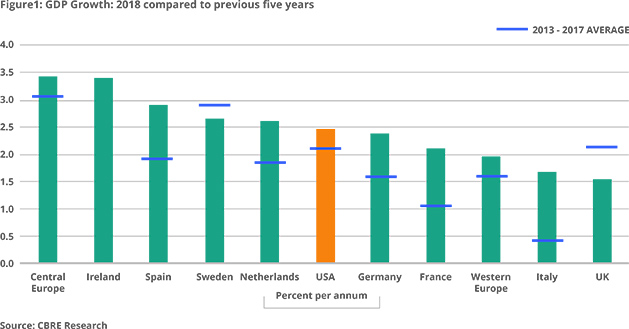 The UK Real Estate Market Overview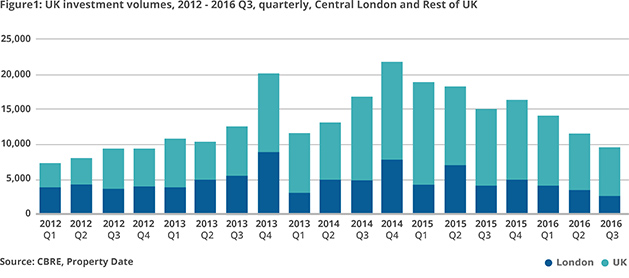 The Canadian Real Estate Market Overview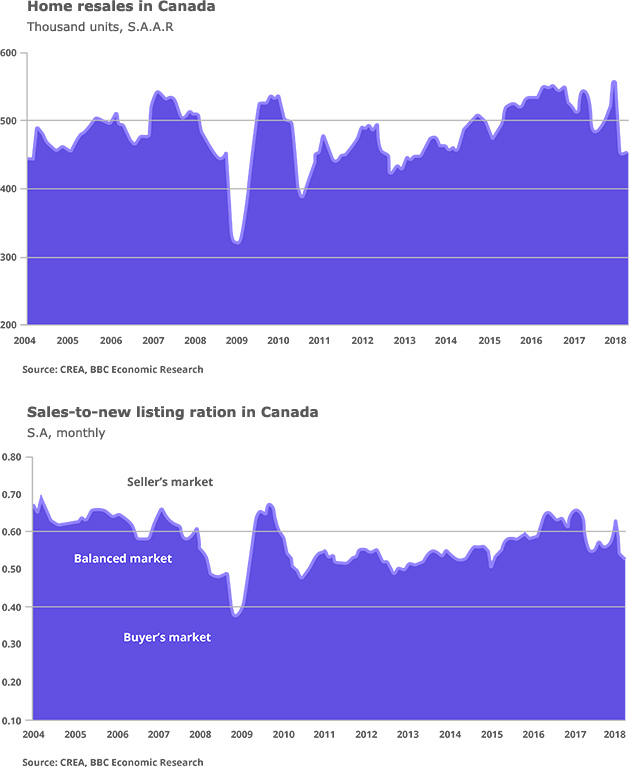 The Australian Real Estate Market Overview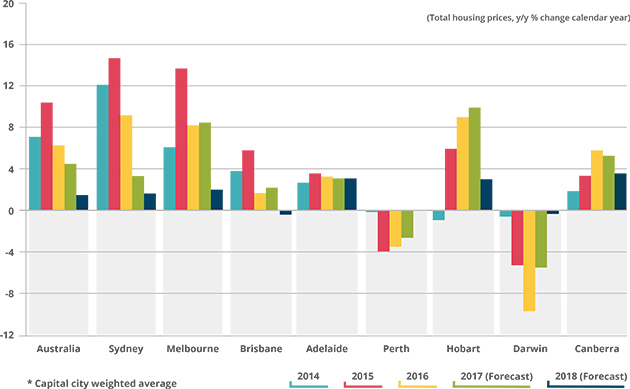 Federal Report on Real Estate Market Growth Across the US, the UK, Europe and Australia
The Top Real Estate Markets in the USA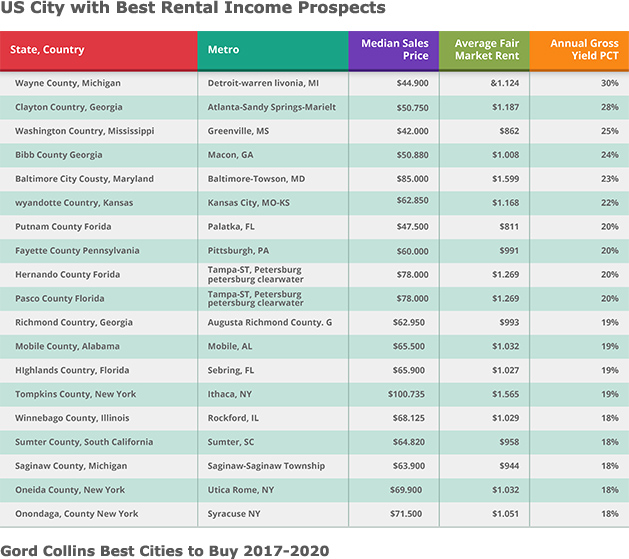 The Top Real Estate Markets in Europe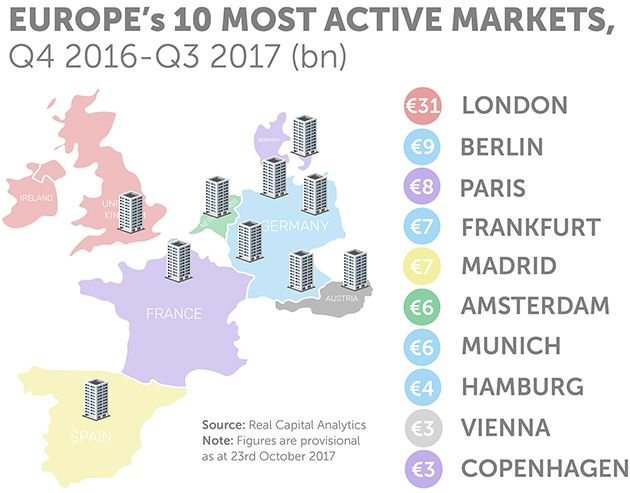 Conclusion
These unique real estate marketing ideas will help you stand out and build a strong brand that consistently attracts a lot of clients. Apply them all and you will quickly become one of the best real estate marketing companies around.
– VideoCaddy