Creating storyboards is a vital part of the filmmaking process. Storyboards are detailed plans of videos that can be used for both animation and live-action sequences. These plans contain pictures, descriptions, extracts from the script, and any additional information that makes a good storyboard essential may be helpful in the process of creating the film. Laid out in a similar way to comic strips, storyboards are a visual portrayal of the director's vision. Doubling as a project management tool, tasks, responsibilities, and requirements can branch from storyboards to keep the entire film project team on track.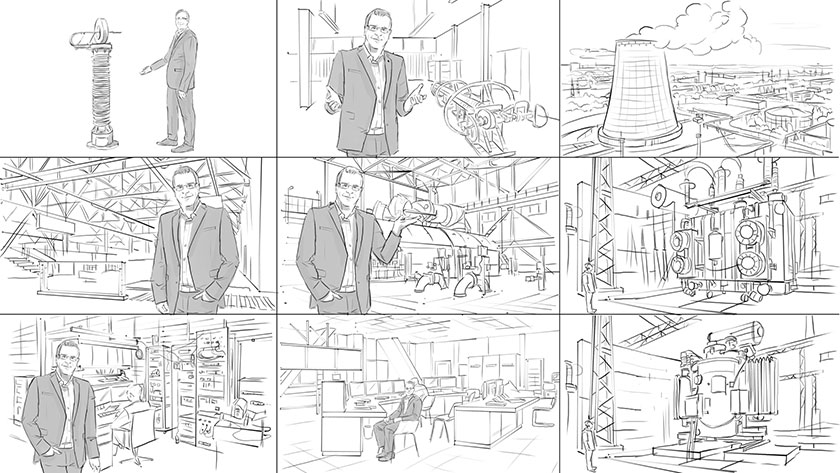 Storyboards like these are often used in software development, website creation, and many other types of projects, especially when large numbers of people work on the same project. Planning is vital to every type of video or film you create for your business, from explainers, sales videos, explainers, and more.
Storyboards are vital to professional video creation, allowing for optimal organization and flow. Planning videos keep you and your team on the same track with a clear indication of the direction and feeling the video needs to have. There is always the temptation to "wing it" and create as you go, but this almost always wastes time, resources, and results in multiple iterations.
Who or Which Industry Requires a Storyboard the Most?
Storyboards are useful across all industries and video or film types. It's a technique that saves time and money by reducing trial-and-error, misunderstandings, hard-to-explain elements, and helps to track the progress of the project. Some of the traditional industries that make use of storyboards include:
The Film Industry
The movie industry is the first to come to mind when discussing storyboards. We've all seen them in popular movies and cartoons. In real life, these are usually in the form of sketchbooks with detailed notes. Storyboard artists are specialists in creating the visuals and effects of the film, allowing for meticulous planning and identifying potential issues as they arise.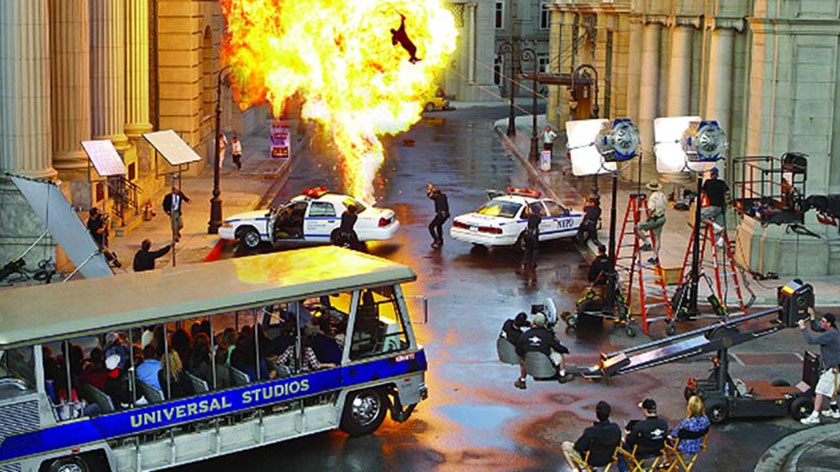 Theatre
Storyboards are incredibly important in the theater, giving directors, actors, set designers, sound and lighting engineers, and other vital team members to identify their roles and responsibilities. Keeping everyone involved focused on the same goal from the beginning boosts the overall quality of the production.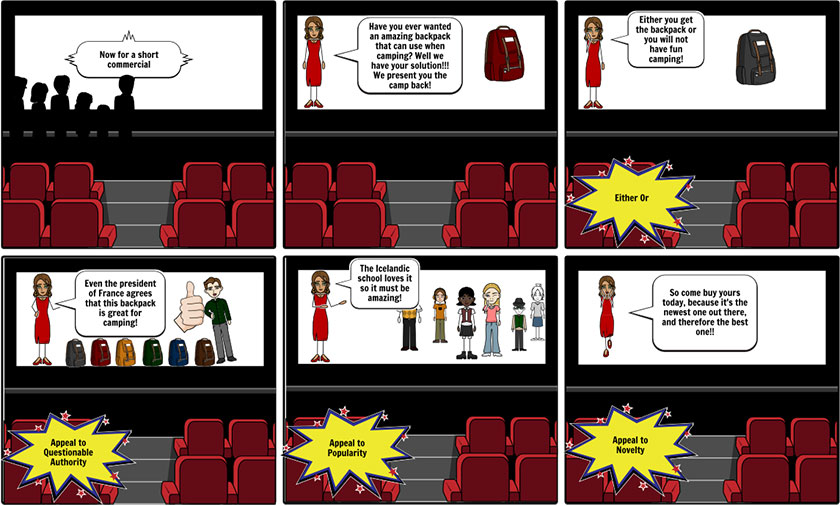 Animatics
In the animation industry, storyboards are used as a first step, from which animatics are constructed. Animatics are basic motion animations built from storyboards to better convey the look and feel of the result.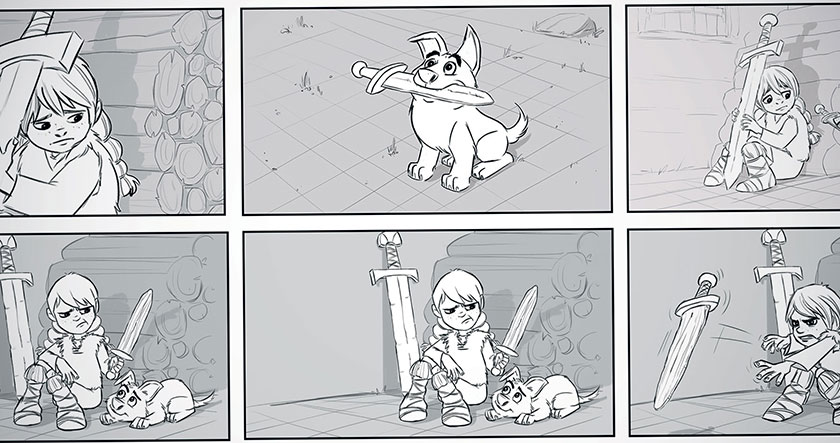 Advertising
Advertisers also use these to make their creative process more fluid. The prevalence of 3D images, animations, and live-action in combination make storyboarding a vital step, keeping all the elements required in line with each other.
Photomatic
Photomatics are still-images that are used in sequence in a similar way to animatics. Advertisers are using these more and more as a way to cheaply visualize an entire video before beginning production. Photomatics are crucial to the planning of advertising campaigns, allowing for cohesivity planning across all channels.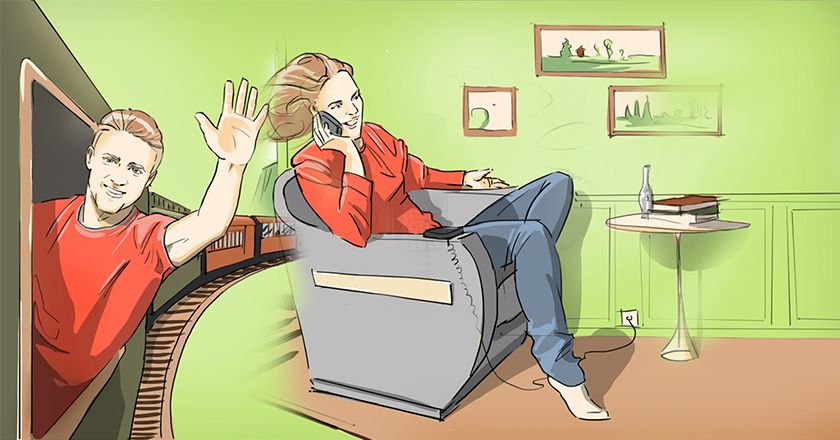 Comic books
Comic book scripting can be incredibly challenging, and storyboarding makes all the difference. Storyboarding comic books allows for the look & feel adjustments, storyline adjustments, and more fine-tuning and pre-production changes. Combining the scripted elements with visual cues for the first time happens in the storyboarding phase.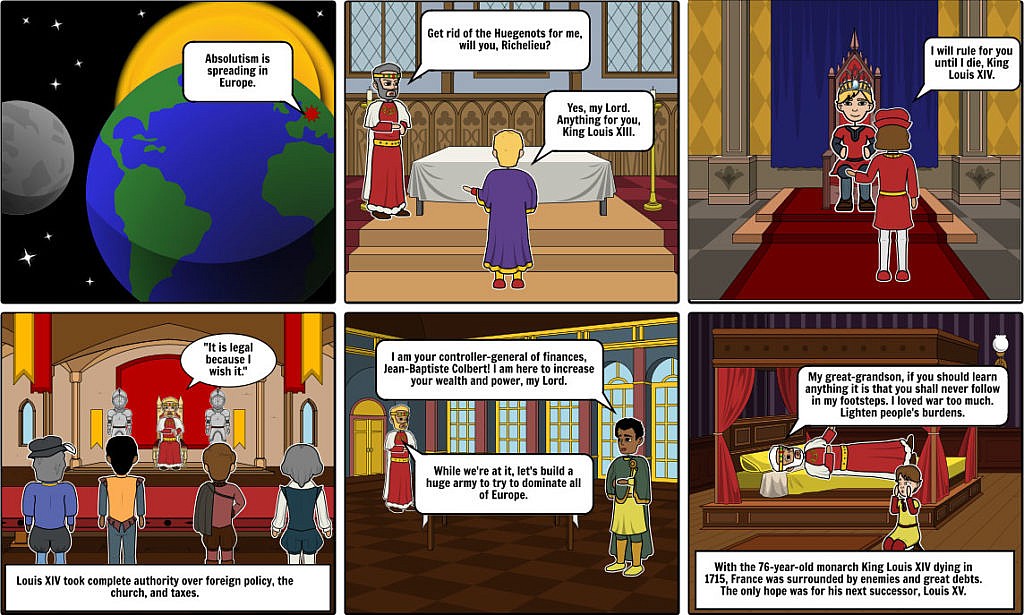 Business
Businesses are beginning to use storyboards to a greater extent in planning advertising campaigns, events, proposals, presentations, and commercials. This hugely adaptable technique is even used by accountants to visualize flowcharts, stages of progress, and the interactions between accounts.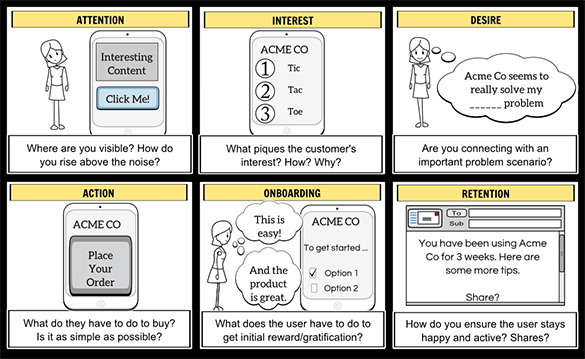 Education
Educators have found that storyboards are hugely beneficial to learning. Many children are visual learners and have been traditionally unable to fully grasp concepts due to a lack of visual aids. Storyboarding combines visuals with specific highlights of lessons to communicate the material in a way that helps students remember more.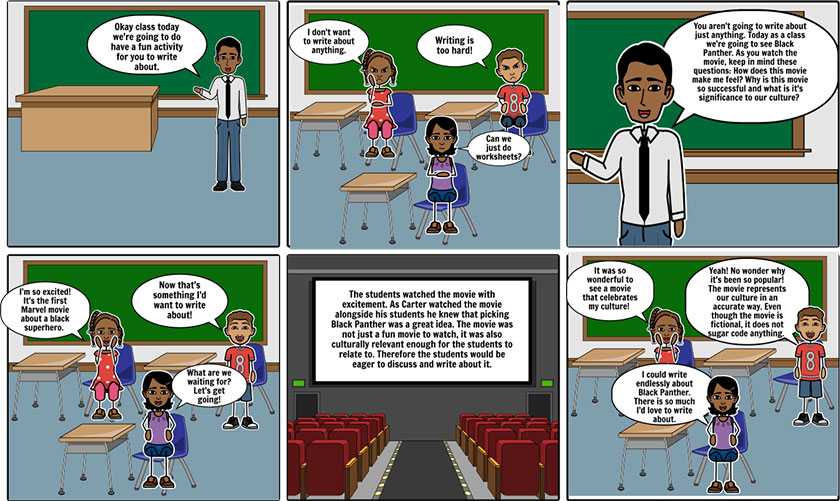 Interactive Media
Storyboarding is growing in popularity in various industries centered around interactive media, including software and web development, instructional media design, event support, and infocenter planning.
Storyboards are not only industry-specific – they're also usable by different professionals in their everyday lives. There is a growing number of professionals from all walks of life with a newfound respect for storyboarding. Here's how storyboarding is used by different people:
Directors use storyboards to communicate their creative vision, requirements, and timeline for every scene.
Clients are seeking a way to communicate their ideas to a creative they're hiring to handle media or advertising.
Creative Designers use storyboards as part of their walkthroughs or briefings to their teams.
Production staff makes use of their own storyboards that contain notes on continuity, content, lighting, camera angles, and more data required for scene creation.
What Purpose, the Industry Requires Storyboard
Storyboards are all about planning and being prepared for the next steps. It's a vital pre-production step that is so effective; it's being used in almost every industry to some extent. They're useful for recording ideas and thought processes, future recreations, and better communication across the board. Storyboards add a fantastic layer of flexibility to the planning process, allowing for multiple timelines, rapid changes, and early identification of potential issues.
What It Takes to Make a Storyboard
Here how to make a storyboard is a crucial question. There are many different types of storyboard, and it's a mistake to think they all need to be a piece of art. The fact is that they are simply representations of your own or someone else's imagination.
Storyboards Are Easy to Make
Start with a template: Templates help you to have a structure in the min and remind you of all the vital details you'll need to include. Think of this as a way of ironing out your planning process.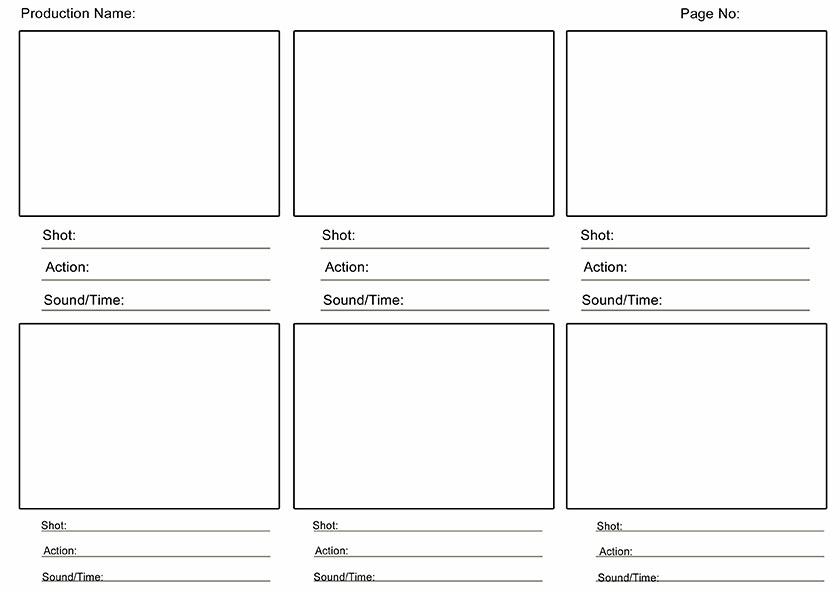 Incorporate the script: Add the relevant sections of the script to each section of your storyboard. This helps to keep the timeline in order.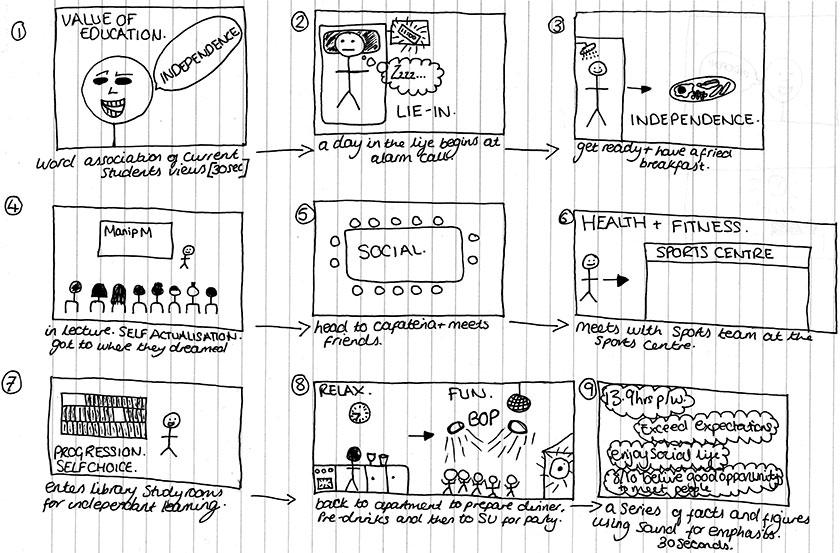 Add images to support your vision and script elements. Think in scenes and resort to stick-figures if you have to. Show movements using arrows and make written notes – more information is better than too little information.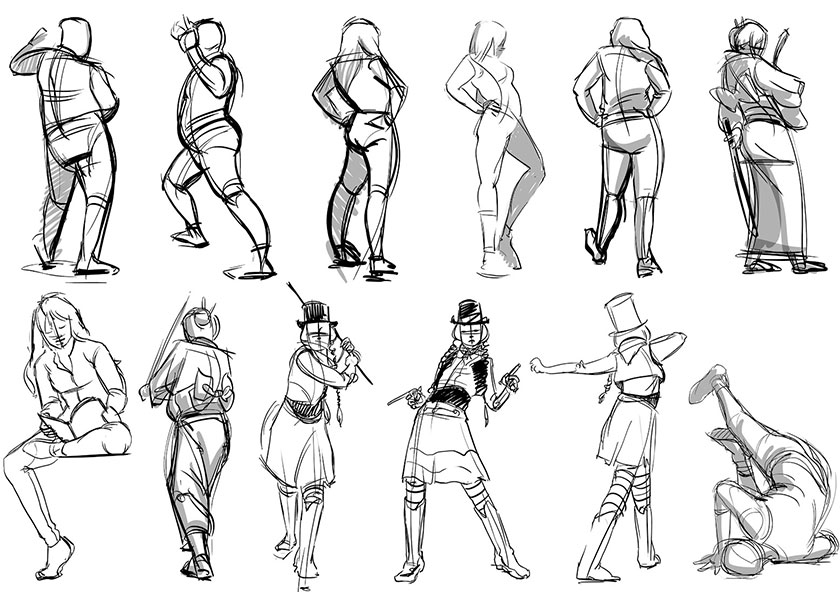 Make detailed notes on each scene and add supporting audio, images, photos, textures, angles, effects, and more.
Examples of Storyboard Types
There are a large number of different types of a storyboard that have been developed over the years for various industries. Here are the three main formats:
Basic Storyboard Panels include a space for the scene content and space for script elements below. Digital images or hand-drawn scene content can be used, and more information is included such as duration, lighting, audio, camera angle, and pace notes.
Detailed Storyboard Panels are often used for video and often feature defined fields such as duration, camera notes, action and dialogue cues, and narratives, transition photomatics, and more.
Dos and Don'ts While Making Storyboards
Do:
Convey action through static images to show the sequence of events as they should play out. Step-by-step flow is easy to convey in this manner, translating into the next steps even simpler.
Consider audio cues and soundtrack choices and include notes on these in the storyboard. Make detailed indications of actor cues, musical scoring, and more.
Share the storyboard with the production team, clients, and other constituents before entering development phases. This eliminates potentially costly delays later down the line.

Don't:
Create a storyboard before you've created your script. The script is the backbone of the entire production, making it the most important aspect of your production cycle.
Avoid feedback on your storyboard. Find out what people think, what they'd change, and any other feedback you can. The more input, the better, as it informs better decision-making later down the line.
Forget to include clear instructions on your storyboard to avoid any potential misunderstandings or miscommunications in the production process.
Fail to properly sync animations to the script. Your team will need a solid foundation to build your production. The very least you can do is make sure your script sections and visual cues line up with each other.
Forget to develop a theme to guide your entire production. Without a solid thematic choice, there is little cohesivity.
Storyboarding – An Essential Aspect in Pre-production Planning
Storyboarding is an incredibly vital aspect of pre-production planning, giving your creative team the best shot of getting a clear vision of the end product as possible. There are several software tools available to enhance this stage of the planning process:
StudioBinder is highly intuitive and online based. Many creatives utilize this tool and enjoy the ease of use, as well as the ability to upload images and manipulate them.
Moviestorm is a UK-based powerhouse "tool for everyone" that makes storyboarding easy. There are theme support and the ability to move on to pre-visualization stages, enhancing usability even further.
FrameForge offers virtual cameras, lighting plans, sun positions, and many other supporting reports. It's a fully-fledged, leave-no-stone-unturned option that makes it much easier to be a professional filmmaker.
ShotPro for iOS makes any iPad a dynamic storyboarding tool, allowing for real-item scanning, location mapping, and the ability to add people into your mapping.
Power Production is a complex offering that includes character customization, location presets, props, character animations, script imports, and various other highly effective integrative aspects.
StoryBoardPro by Atomic Learning is a web-based tool that caters for less experienced users, offering video, photo, sound, and note imports to develop a working storyboard.
StoryBoard Fountain is a web app that reduces overwhelm using a modern interface, focusing on sketches and compatible with external drawing paraphernalia.
Storyboard Composer for iOS relies entirely on video and photos to replace sketches. It's possible to add arrows and other movement indicators, and even create basic animations.
Storyboard That allows basic users to build characters and create storyboards with zero sketchings required, all in a simple-to-use online platform.
Need for Experienced Storyboard Artists
Making use of storyboard artists with years of experience gives you the best chance of saving money, time, and reduces the likelihood of forgetting crucial details to almost zero. Seasoned professionals have a deep understanding of the storyboarding process and how it informs the rest of the creative process.
– Video Caddy