If your primary motive before buying any mobile phone is recording videos, rather than going for only the top selling phones which users buy because of other reasons such as interface, touch screen capabilities, operating system and built-in applications, go for phones with good camera, and more precisely, good video capturing capabilities, because whereas some camera phones are good for taking pictures, they might not be as good at shooting videos. With the help of a good video capturing phone, you can now even record videos in places where it is hard to carry heavy cameras, and also saves you a lot of tension as you can always keep it in your pocket. In this article, we will tell you how to select the best mobile phone for making videos.
First Priorities First
High definition videos are in, so if you are looking to buy a phone, do not go below high definition. Video quality gets better with the resolution, so taking the number of megapixels a camera phone offers can be used as a yardstick to differentiate between phones of the same brand. However, in many cases, a camera phone of one brand might be better than a phone of the other brand even if it has less resolution, because each has different qualities and standards. For example, the iPhone 4S from Apple with 5 megapixel iSight camera is better than most other camera phones at 5 megapixels, and can be used to record clear high definition videos of concerts, even from a distance. It offers high definition recording at 720p and at up to thirty frames per second and even records the audio simultaneously, and with easy to comprehend touch features, it allows a lot of flexibility.
Video Zoom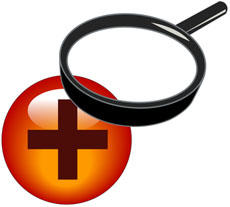 Another important feature that should be considered is video zoom. If you can view the picture clear and without a lot of shaking even while viewing something from a distance, and zooming, the zoom is good enough. For example, if you are watching a live concert or sporting event and are sitting ten to fifteen rows back, and while zooming your video, you can make out who the celebrity or athlete is without much of a difficulty, you really got a good camera in your phone.  Nokia's N8 comes with a 12 megapixel camera with Xenon flash and a good zoom at the same time.
Good Overall Features Can Help You a Big Deal
A dust, scratch and water resistant camera and an overall durable phone would be a good idea as you would not lose out on valuable data if your phone has got a long life indeed. Motorola Defy is one phone that might not have the fastest processor, but comes with these robust qualities and a good video camera. A phone with a good display and user interface (and large screen size) can also help you review your videos instantaneously, that is why most people would opt for this feature. Sony Ericsson's Xperia range of smartphones offer great touch and display features, and with all its models offering impressive display, a camera of over 8 megapixels, and great water resistivity would not be a bad option either.
Another feature that should not be ignored while buying camera phones is battery life. Samsung phones which suffered a bad reputation for low battery life have improved tremendously on that feature, and that is why it is one of the best brands today when it comes to picking up mobile phones.  Hence good overall features should not be ignored. Take good care of the camera and clean it with a soft cloth.
-VideoCaddy