First created by the Walt Disney Studios in the early 1930s, a storyboard can be incredibly useful when planning a film or video. A storyboard, itself, consists of a sequence of film shots; usually these frames include sketches since the design storyboard is created during a film's planning stages. Overall, a storyboard helps filmmakers to visualize a film or video before they even touch a camera. Consequently, this process helps both aspiring and professional filmmakers create interesting and well-structured films.
While you can create a storyboard the old-fashioned way with pencil and paper, it is helpful to use a computer program such as Celtx. Celtx is screenwriting software that among other tasks, allows users to create storyboards. Best of all, it is free to use.
How to Develop a Storyboard in Celtx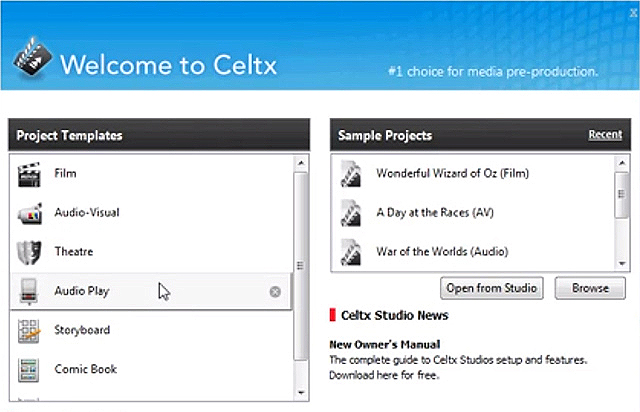 Step #1: Open up Celtx and click on "Storyboard". You should now see your storyboard template. In the box near the top of the screen, choose a name for your project.
Step #2:  Ensure that your images for the storyboard are imported onto Celtx. You can either scan images of your storyboard sketches or take photos of them. Another option is to use a tool like Adobe Illustrator or Photoshop to create your storyboard frames and then import these images into Celtx. In any case, remember to use one box for each cut when creating these frames.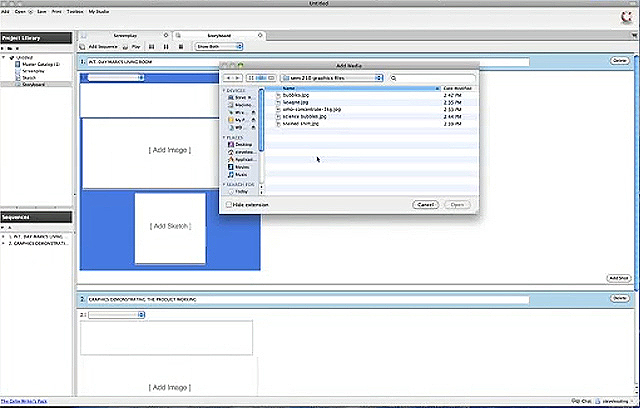 Step #3: Click on the "Add Images" button and then go to "My Folder" where your images are stored and click on the "Open" button. Each image will get imported as an individual storyboard frame. You can rearrange these frames as you see fit.
Step #4:  In the box directly below each image, describe the type of shot you wish it to be. For example, is it a close-up or wide shot? Then in the space below this box, describe the action that will take place in the shot. Remember to include any special directions or other relevant notes in this space.
Step #5:  Repeat this process until your storyboard is complete. Click on "Save" to save your work.
Storyboard Dos and Don'ts
Keep in mind that each scene must serve a distinct purpose
Only move your camera when absolutely necessary
Try to make the most of negative space
Try to show depth of field in each shot
Avoid filming complicated angles
Make sure that your instructions for each frame are clear
Watch your continuity from frame-to-frame
Keep all important action shots in the center of the screen
All in all, storyboards are an excellent way for beginners and professional filmmakers to both visualize and plan videos and films.
– VideoCaddy