Today's consumers are more informed, demanding, and inundated with options – and they're increasingly turning to videos to guide their purchasing decisions. 56% of consumers think that brands need to have videos on their websites, and 90% of them feel that videos help with their buying process. From a brand perspective, a landing page video can increase conversions by over 80%.
Product video editing and post-processing of explainer videos aren't hot cakes just for the sake of it. Businesses indeed take their consumer engagement level to the al-new-high with product demo or promotional videos. Creative product videos influence conversion and drive brand recall, product and service awareness, and brand trust. Unique explainer videos, for example, are one of the best resources for modern marketers, content creators, and brands who need an effective, fun, and engaging way to educate customers about their offerings in 90 seconds or less. Since they're often a customer's first experience with a brand when they hit a homepage, they have the potential to act as a sales associate, product description, brand introduction, and solution driver all in one.
Product Video and Its Impact on Consumers?
If you've recently been browsing a big-name company's website and noticed a video option featured alongside product images, chances are you've encountered a product video. This versatile form of media has been a staple in leading marketer's toolkits for the last few years and is gaining even more momentum in recent months as brands rely on mostly digital formats to reach their customers.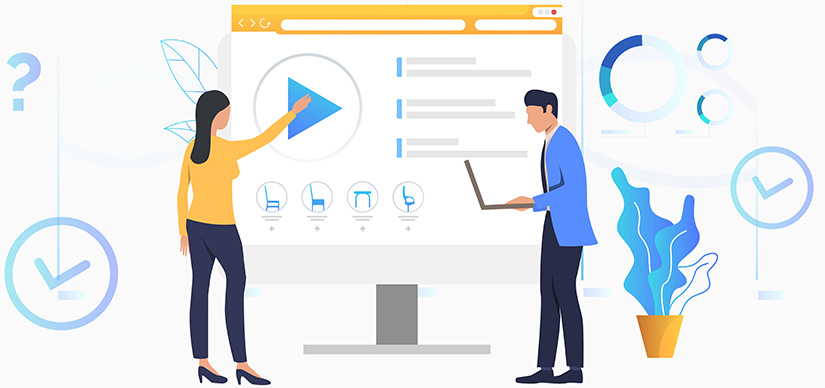 From individual product demonstration videos as seen from retailers like Sephora and Target to product promotion videos that go viral and get sold for over a billion dollars, product videos are a form of digital content that is only going to become more popular.
Launch Videos of Products or Services: Can be an introduction to a product as a solution to a common issue, a product reset, or an explanation of a complicated product concept, anything that amplifies a product launch.
Product Awareness Videos: Provides an initial product overview, introduces customers to the brand or product, generates excitement with fun facts or unusual product feature showcases, and often directs customers to more information.
Product Knowledge Base Videos: Shows troubleshooting guides, FAQs, articles, and other information that customers need to know about the product.
Product Demonstration Videos: Shows customers the "how-to" of a product or service, how it works, what it does, product features, and if there's a learning curve to use it. Creating Stereoscopic Videos are a good example.
Product Promotion Videos: Focuses on the product's key benefits, and what's in it for the customer, similar to a traditional marketing video seen on tv commercials.
Product Testimonial Videos: Shows satisfied accounts of customer experiences with the product, how it helped them with an issue, why they liked it, and what features they like best.
From a consumer perspective, product videos are a convenient way to evaluate their product options, understand how a product works, and how it can fill an existing gap or solve a specific problem. Since product videos can be completely personalized with the right script, visuals, and marketing strategy, reaching and stimulating both existing and new target customer bases is almost guaranteed.
80% of online traffic comes from videos, and brands who fail to utilize a video on their website are missing out on potential sales. Product videos also help keep customers on your website longer and provide SEO benefits. By telling a story, answering common questions, or simply acknowledging a shared frustration, brands can build authenticity and communicate value to customers in a format that they enjoy and want more of. Furthermore, they're 65% to 85% more likely to buy after watching a product video.
Ways to Make Killer Product Videos for Improving Conversion
Despite the potential power of product videos to nearly guarantee audience interest, they're not a failsafe way to increase customer conversion unless they're fully aligned with a brand's marketing objectives. Product videos, like any marketing strategy, requires shrewd consideration of marketing goals to ensure video content stays on course and reaches the target customer.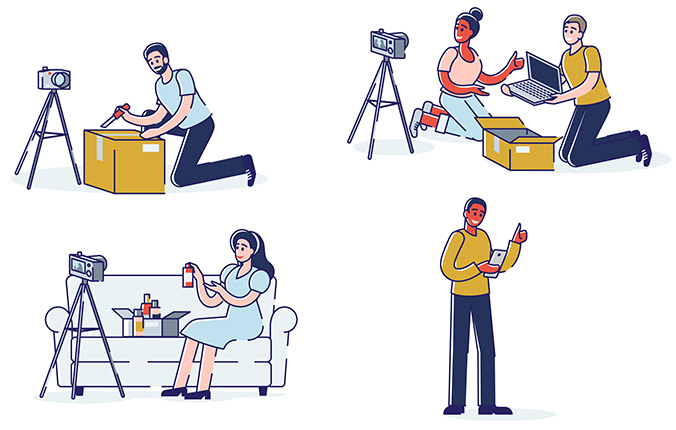 Speaking your target audience's language, ensuring the video reflects brand values, calling attention to customer pain points, clearly showing a solution, and being transparent about what your product does are all elements of a highly developed product video. Great narration, a balanced video length, relatable professionalism, and empathy are all important things to include in a product video that needs to differentiate and resonate with audiences.
Product Launch Videos Usually starts with a quick product introduction, followed by an elaboration of the features and benefits. This is the perfect product video to use outside the box, flashy, or emotional content to win customer interest. Nike's Epic React Flyknit running shoe launch embraced fun, youthful energy that encouraged the everyday person to try out a running shoe.
How-to Videos For many consumers, this type of video takes the legwork out of conducting their own research and comparison searches. It's a valuable means of explaining how to use the product with an actual walk-through of the operational steps, essentially breaking down how easy the product is to use. Google Translate's How-To video hit the mark with a direct problem statement and a light-hearted approach to content.
Product Use-case Videos Getting straight to the point with some actual product use-cases helps customers relate the product to their own experiences. It's also an effective way to demonstrate product performance and versatility in different types of scenarios, such as a product that works equally well in both a commercial and consumer environment. Household tool innovator, Dyson, nails it with a thoughtful product use-case video for their Airblade hand dryers.
Product Review Videos Brands that aren't afraid to dive into an unbiased comparison of how their product weighs in against competitor products often find great success with customers. It simultaneously helps build customer trust and performs a service since customers often start the purchasing journey with product comparison searches. Everyone remembers the viral Mac vs. PC videos that took a cheeky, but straightforward approach to product comparison by focusing on common customer challenges.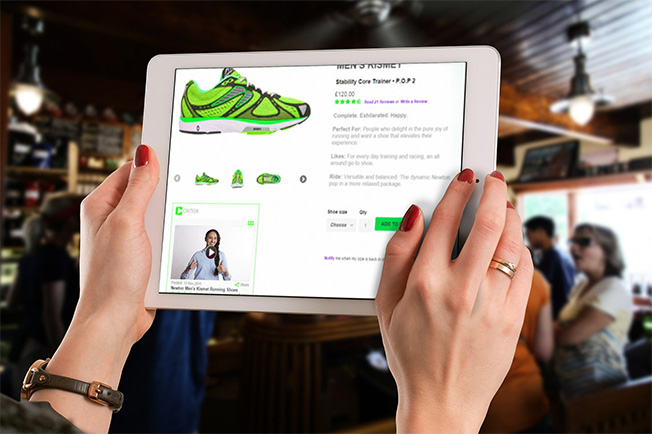 Brand Awareness Videos Highlight a catalog of product features and how they can address numerous pain points is a great way to generate some brand awareness. Small businesses can really show personality and heart with creative brand awareness videos, as boutique ice cream parlor, Jeni's Splendid Ice Creams, did with this captivating video.
Promotional Product Videos Marketing content that's distilled into animation can be a fantastic option for product promotions, particularly when combined with interesting characters that tell a story of the need and how the product addresses that need. DPD's courier services used charming animation and characters to promote their services and brand and tell a walk-through story. 
Product Testimony Videos Seeing another customer's product experience through actual testimonials, before and after content, and explanations of how their lives became easier thanks to the product, can be very powerful selling points. Swiffer does this very well with videos of real customers using their cleaning products in their homes and sharing why they love the products.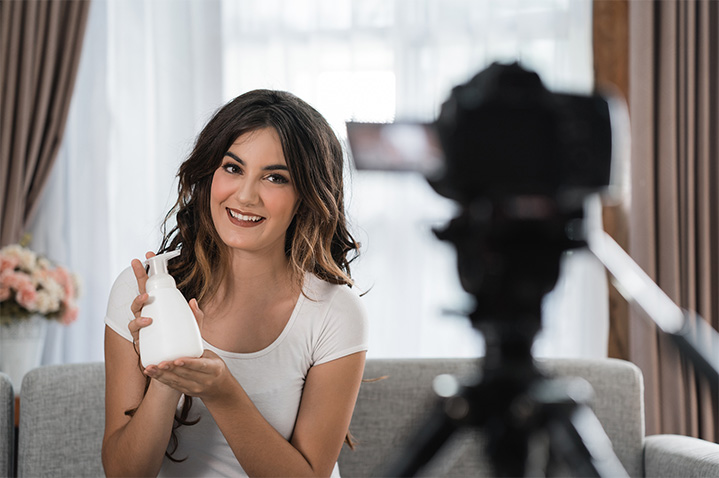 Impress Your Consumers with Video Caddy's Creative Magic
Brands need all the extra help they can get to capture customer attention in today's competitive video content landscape. Video Caddy (VCD) has the experience, artistic skills, and fresh perspective needed to bring new ideas to product video creation for any domain. With a vast range of video editing services such as explainer video editing, animated product advertisement, 3D product animation, and more, VCD has been assisting entrepreneurs and companies with creative product videos aligning to their brand objectives. See for yourself what a professional video editing and production agency can do to turn your product videos into converting marketing strategies.
-VideoCaddy
Disclaimer:All the product names, logos, trademarks, and brand names are the property of their respective owners. All the products, services, and organization names mentioned in this page are for identification purpose only and do not imply endorsement.