Video is a powerful medium to communicate messages, and event videos specifically have a way of telling a story in a way that pictures cannot. The thing about event videos, however, is that they are often unscripted and live, meaning if you are the videographer, you've only got 'one shot' to get it right.
Research shows that video will account for nearly 80% of global internet traffic by 2020. Video has been shown to hold people's attention for 5x longer than still images. For the videographer, that's a lot of pressure to get the right shots to make a video worthwhile to watch.
Before we dive in – know this, live events are especially tricky to shoot, and can include conferences, concerts, motivational talks, or corporate training which have no room for take-two. Event video recording is demanding in that you will need to be able to factor in audio, projectors, staging and lighting, long recording times, large crowds and lots of equipment. Here are our tips on video recording best practices.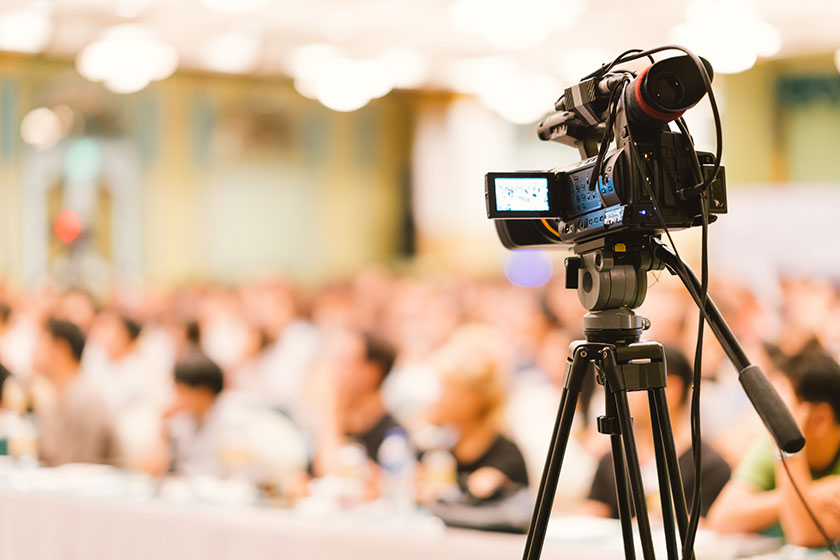 Tips to Set Things up Before the Event
Before an event shoot, it's normal to feel freaked out, but one of the best ways to calm your nerves is through proper preparation beforehand:
Know the location inside and out, get an idea of the venue's size and appearance. Check out your location to scout for lighting, wall outlets, and obstacles.
If there is a rehearsal, make good use of it; test audio feeds, ensure your cameras are in good condition and look at the lighting environment
Know who you are working for, ask who will be in charge on the day, bearing in mind it may or may not be the same person you originally dealt with when coordinating your role.
Get an agenda beforehand to give you an idea of how the day will flow, and this can serve as a general outline for recording.
Make a shot list of specific shots the client will expect, as well as shots that you know will look good for editing purposes. Be sure when making this list to label times and places that these moments will take place. While you are at it, before the chaos of the event begins, try to get in some establishing shots.
Prepare for the Worst – what if cables go bad, a camera fails, or there is an accident with gear? Adapting becomes key, and to do that, you may need extra equipment.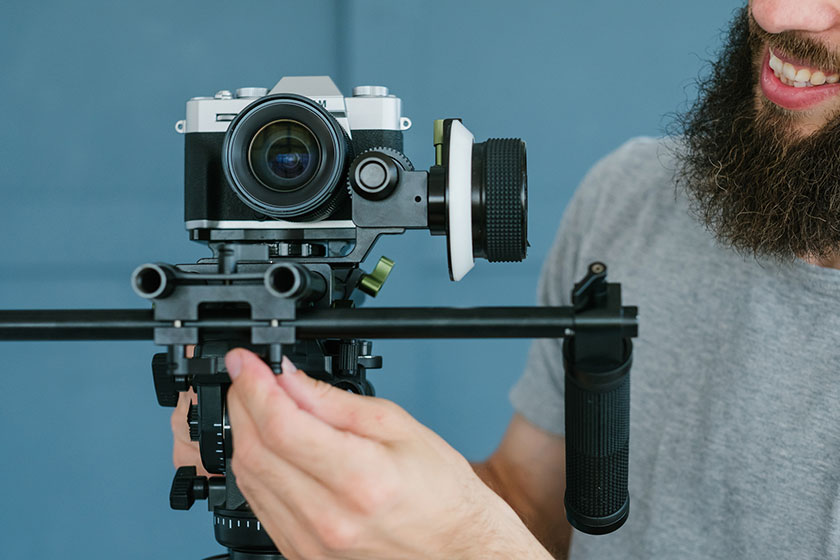 On the Day Video Recording Best Practices Tips
Check Exposure settings: Remember the same scene can look darker in one camera and brighter on the other, so set the same exposure settings.
Avoid Shaky Shots: Whether you're panning or doing an overhead shot, you don't want your shots to look shaky, so a tripod is a must.
Time Your Shots: Keep shots longer than 5 seconds but not longer than 10 seconds to hold your viewers' attention.
Remember your framing: Some basic examples are as below:

Medium Wide Shot – Shot of subject from the waist up.
Bust Shot – Shot of subject from mid-chest area up.
Interviews – If an interview is conducted on stage, try to include all participants in the frame. Close-ups of any of the speakers can be performed later in post-production.
Key Things to Remember While Recording Event Videos
Engage with People Get up close and personal with people to showcase them dancing to their favorite music or interested in a really great talk. But don't get too distracted, people want to know what kinds of things they'll learn or experience at your event, so most importantly, capture speakers or performers on stage.
Create Movement Movement within an event video are important to create a sense of activity. However, the video camera should be stable for the majority of the video.
Use Multiple AnglesTry different angles, for example. getting footage filmed from the stage looking out into the audience shows how many people are at your event and enjoying themselves
Record More Than You Need Better to have a lot of footage than not enough. This one's self-explanatory.
Things to Sort After the Event for an Excellent Output
After shooting, depending on how much footage there is to sort through, you'll need a minimum of at least three full days of editing. Go over all the footage to ensure you don't miss a key moment when editing.
Add text on the screen: You can do this to draw attention to what someone is saying in the video, to enhance what's being conveyed, or to add more information, but be careful it doesn't distract from your storyline.
Color correct during editing: White balancing can help offset a yellow light for example. Play with different background colors and fonts to help convey the brand
Choose simple transitions: Cut, dissolve, and fade to black are good simple transitions.
Try a Montage: Montages are a series of quick cuts that are perfect for showing a story's progression, without having to go into too much detail.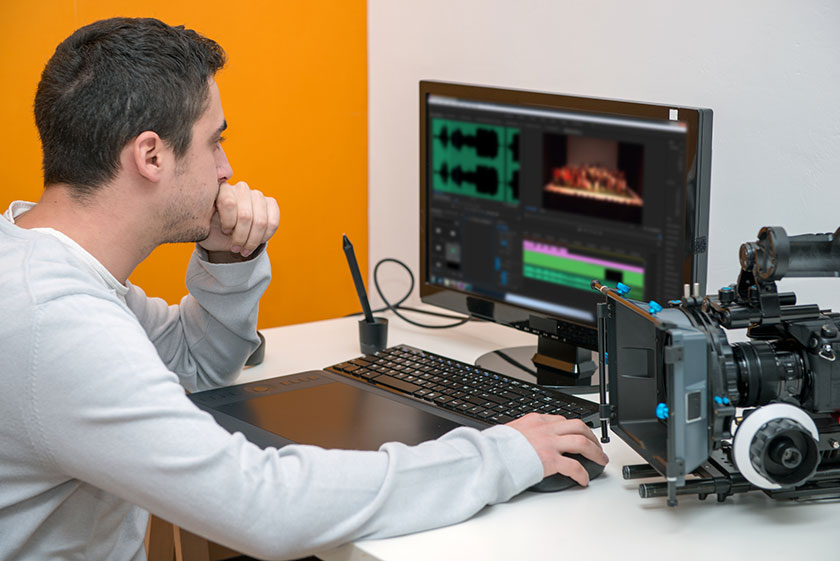 Put Your Best Foot Forward When Recording Event Videos
As an event videographer, it's your job to tell the story in the most engaging, beautiful and thematically appropriate way possible. And these best practices for recording event videos really work. If you still feel like you need help with video recording live events and edit your event videos, Video Caddy (VCD) is here to help you with a lot more than post-production support. Contact us for a custom pricing for your unique event video needs.
-Video Caddy