YouTube product demo videos are a highly popular and efficient way for businesses to showcase their products to potential customers. Product demo videos are often a buyer's first impression so they must make a good impact. Product demos help buyers decide to spend money on your product instead of someone else's. Demos need not be limited to only physical products – they can be used to showcase software and other digital applications as well.
A demo video should show potential consumers the key features of your product and provide them with the benefits that make your product worth buying. Consumers are highly skeptical of new products so businesses have to prove themselves to establish a brand. Creating product demo videos for YouTube is a great way to earn their trust.
Let's explore how you can do just that.
How to Make YouTube Product Demo Videos Successfully
Step 1: Plan your Video
Storyboarding is the most important part of the planning phase. All videos must tell a story and product demos are no exception to this rule. So what's involved in planning?
Write a product description.
Describe the problem that the product intends to solve. Then describe how your product solves that problem.
List the main features of the product.
Combine this information into a script.
Make sure that the video is kept brief.
Step 2: Demonstrate the Product in Action
Once the script has been written, it's time to record the video. As long as you plan correctly, you'll have a script to work with so be sure to follow it. Keep in mind that a product demo video isn't necessarily going to show every step involved in using your product. It should highlight the key features of the product – the ones that are important to your prospects.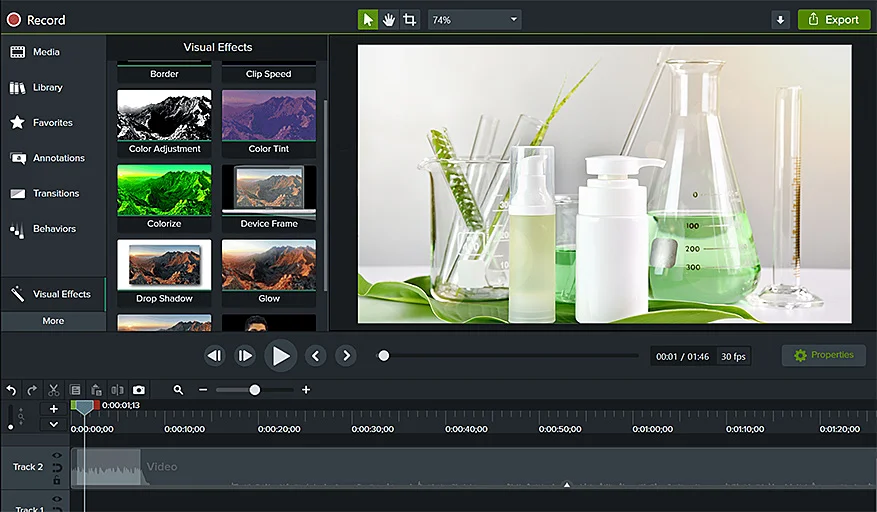 Now record the voiceover for the video. The exact steps you take will depend on whether you're recording a demo for a physical product or software. For software, you need a program like Camtasia to record your screen. However, in both cases, it's highly recommended that you record audio and video separately. Then you can combine them during the editing phase.
Step 3: Edit the Video
There are a lot of steps that go into the video editing phase when creating YouTube product demo videos. Start by video clipping – remove any clip that doesn't add to the narrative. Audio editing is the next thing you need to work out. Then add in the subtitles. Don't depend on YouTube's automated subtitles – they can get a lot of words wrong.
Add in some special effects and fonts that match your product's brand. Don't go overboard though. After all, you do not want to distract the viewer from the central message of the video.
Finally, if you are planning to record multiple YouTube product demo videos, consider using this first video as a template. It makes future videos much easier to plan and create.
Bonus Tip: Consider Hiring a Professional to Edit your Videos
A professional video editing company will take your videos to the next level by adding amazing 2D animations, remove noise, fix blurry frames, and utilize proper sound and music mixing techniques. They also add metadata to your video files so that your product demo video is easily discoverable on YouTube. All of this can be availed at an affordable price so we highly recommend you bring in an expert video editing partner to work with you.
The biggest benefit of outsourcing post-production services is to free up your in-house teams so that they can focus on creating content while highly trained video editing experts can help you optimize your videos for YouTube.
Conclusion
YouTube product demo videos should take customers on a journey that reveals all of the key features of a product and the associated benefits. The end goal is to convince your viewers that your product is worth buying. Since consumers today have tons of options to compare products online, your product demo video must be compelling enough to grab their attention. Hiring an experienced team, whether for corporate video editing or for retail product video, is essential to your video's success online.
Video Caddy has worked with brands and entrepreneurs from around the world, helping them create product demo videos that rank high on YouTube. Contact us today to see how you too can get started.