YouTube offers enormous possibilities for professionals to raise awareness of their product, service, or specialty, create leads and generate increased traffic and engagement. It's the second largest search engine on earth and the second largest website with people watching about 1 billion hours of video every day and boasting over 1 billion registered subscribers.
How YouTube Videos Contribute to Promotion for Professionals
With a YouTube Business account, professionals can feature ideas and products, grow potential leads on YouTube, and show client testimonials in video form, like this example below: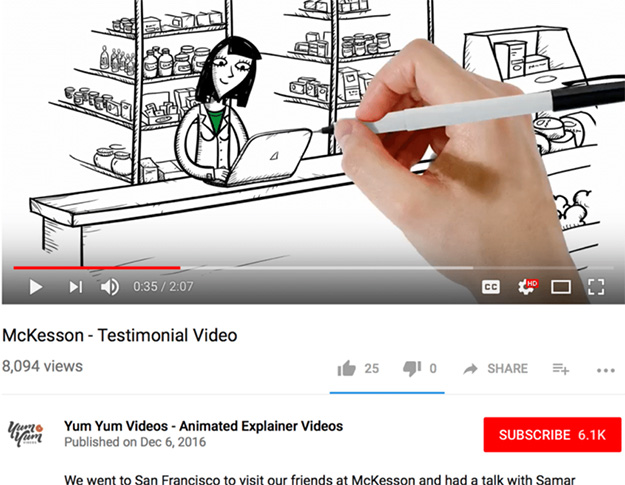 To help people find your videos through YouTube's search engine, you have to optimize both your channel and your videos using SEO:
Keywords Helps YouTube know what your channel is about.
Headline and Description Use pertinent keywords for both.
Tags Increase visibility with relevant tags for each posted video.
Watchtime Your SEO increases the more time people spend watching your videos because YouTube promotes these.
Engagement Comments, likes, shares, and dislikes are important.
Subscribers YouTube promotes larger channels and studies the number of new subscribers that you get after watching one of your videos.
Optimize Your Videos
YouTube's certified management tool, TubeBuddy, can help you optimize your videos with the right tags and keywords, thanks to its SEO features like Keyword rank tracking and tag suggestions. YouTube marketing is a cost-effective form of online marketing that can help professionals reach large audiences. Video not only increases engagement with audiences and keeps them hooked to discover what will happen next, but it inspires them to take action. 70% of marketers attribute video with the majority of their conversions.
With its popularity and numerous features, YouTube can help professionals interact, share and create content, and give customers an opportunity to share the word about you.
Other reasons why professionals should create a YouTube business account channel:
YouTube features allow professionals to target viewers by interest or demographics.
Advertisers pay whenever people watch their videos.
You can share interesting content in a way that showcases your personality or expertise.
You can encourage viewers to leave feedback and interact with you.
To increase your chances of making engaging, compelling videos, it's important to know how to start a successful YouTube channel and what goes into creating widely appealing content.
How to Setup a YouTube Channel for Business
As a professional, you want your channel to reflect a business-like tone, and you can customize your YouTube channel accordingly.
Channel Icon


Your channel icon is linked to your brand accounts profile photo, and if you want to alter that, YouTube will direct you to update your brand account.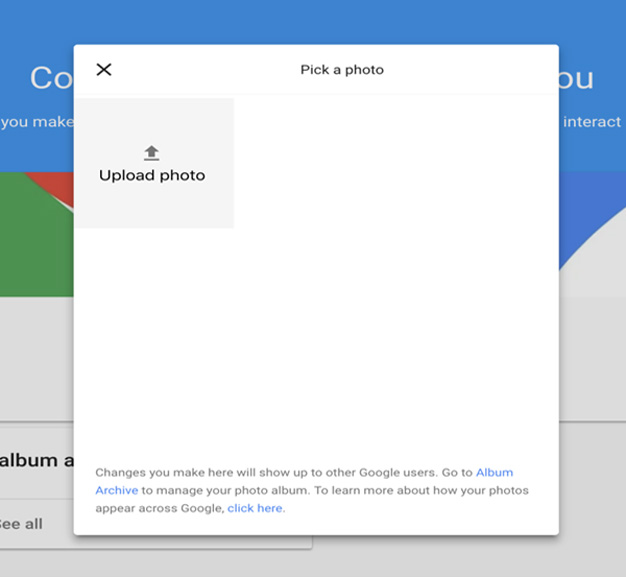 Choose "edit" to go to the upload photo seen in your brand account.
The picture should be 800 x 800 pixels and a BMP, PNG, or JPEG format and check that it looks good in the smaller sizes, depending on the places that YouTube features your channel icon.
Your channel icon represents you, so set the icon with your logo. Personal YouTube channels typically feature the individual's photo, so in that instance, the icon is the profile picture. It's also the image that appears when your channel shows up in search results.


Channel Art
This allows you to display a more visually appealing profile on YouTube and reflects your personality. Channel art should be at least 2048 x 1152 pixels and under 4MB, but YouTube recommends 2560 x 1440 pixels for optimized results across devices.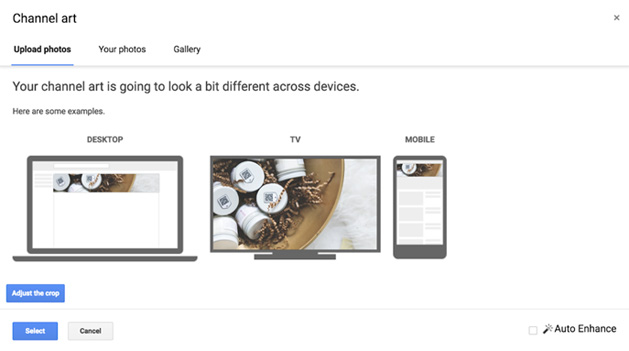 Details and Description
Use keywords and provide a summary of what you're all about or offering. Include your email, and links to any social media or websites.
Other Tips
A program like Lumen5 lets you transform a blog into a video.
Moovly, Rocketium, and Widdeo offer templates and tools for user-friendly video creation.
You can also use a production company to help you create a video strategy and content that helps support your professional objectives.
Key Things to Keep in Mind While Promoting Professional YouTube Videos
Optimizing your content ensures that you can feature the type of information and high-quality material that gains you an audience who comes back to your channel.
Content types that professionals should consider creating business YouTube channel:
Educational Over the last 13 years, "How to" videos have increased 140%, so offering educational content that teaches skills can help you build trust with viewers and possibly convert them.
Storytelling Communicate your image and ideas with inspirational videos that promote your professional identity and show people that they're buying experience from you, not just a product or service.
Entertainment Though you're a professional and maybe want a professional channel, make sure that you have entertaining or fun videos that capture viewer interest.
Engagement Model and Service Descriptions The text inside your description box is used by search engines to rank videos, so be sure that this is optimized with the right content including tags, captions, and titles so that you don't lose out on valuable watch time.
Keywords This is what viewers type into the search bar, so be sure to use keywords that help others find your content and are supportive of your video.
Call to Action Every video should end with a call to action that encourages viewers to go to your website or contact you.
YouTube Ads This ensures your content is available to audiences who might not otherwise see it. YouTube has the second highest percentage for digital video ad spending in the US.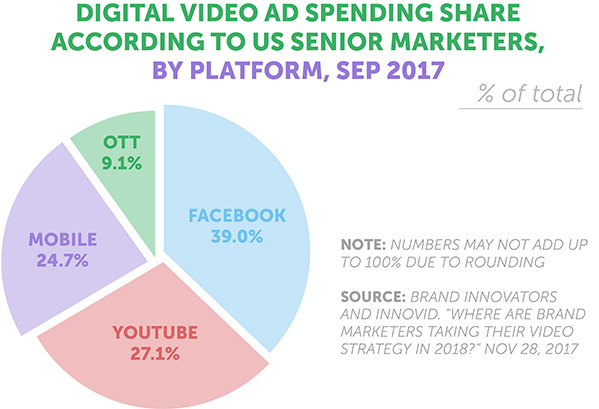 Searchable Videos Be smart about your target keywords, and conduct ongoing keyword optimization, or keyword research, to help you gain new opportunities and help grow your site traffic to generate leads.
User Engagement Use Google Analytics to track keyword performance and assess the engagement level of users coming from search engines and determine if some keywords work better than others to trigger conversion.
Keyword Awareness Listing up to date, popular search terms can generate an organic traffic feedback loop and help build keyword awareness.
Formatting Have an eye-catching title, limited to about 60 characters, that helps people click to watch your video. Videos with an exact keyword match in the title usually have an advantage over those that don't.
Watermark This can help with your branding and needs to accurately represent your channel's content. Be sure to be consistent with how they are featured: they need to be on all of your videos or none.
Automatic Subscription Prompt Once a viewer subscribes, they can choose to be notified anytime you upload new videos, which generates instant views whenever you release content so ask viewers to subscribe and click the notification bell.
Link Cards Utilize a channel card to link to your channel or use a video or playlist card to direct viewers to your other videos and playlists.
End Screens These are images that appear on the last 5-20 seconds of YouTube videos and help promote other content, so use these effectively.
Search Friendly Titles and Descriptions Google Trends and Google Adwords Keyword Planner helps you find the right keywords for your title and description. You can also use 15 hashtags in your video description so be sure that they hit the mark.
Thumbnail Images Instead of auto-generated thumbnails, you can use a customized one to help draw in viewers. A custom thumbnail should be 1280 x 1720 pixels and under 2MB for JPG, .GIF, .BPM, and .PNG.
YouTube Algorithm This is described by YouTube as "search and discovery system" and is largely based on watch time. The algorithm will increase your chances of your video being seen the more time that people spend watching your videos and the videos that you refer them to.
Pricing YouTube is a free platform, but YouTube business account pricing may vary depending on if you choose to do YouTube Premium, which is $11.99 a month that enables you to stream without advertisements.
Success Stories – YouTube Professionals Who Have Made It Big
YouTube is filled with success stories of individual professionals who have risen to extreme popularity and success due to clever, imaginative, and thoughtful video strategies. Their stories can help provide professionals with good ideas for a YouTube channel.
Tati Westbrook
Releasing YouTube videos five days a week and focusing on creating entertaining content about the beauty world helped Tati, the GlamLifeGuru,  gain over 4 million subscribers, who tune in to watch honest reviews on new makeup products and unique collaborations with other YouTubers. This eventually led to the successful launch of her beauty vitamin brand, "Halo Beauty," in 2018 and her current net worth is reported around $1.3 million.
Lilly Singh
Another self-made YouTube success story, motivational speaker, actress, and rapper Lily Singh started releasing videos in 2010 and is now one of the highest paid YouTube stars with 14 million subscribers, reportedly making $7.5 million in 2016. She operates a one-woman production company and handles everything from editing, shooting, and writing herself.
Jeffree Star
Controversial yet popular YouTube personality and self-made cosmetic entrepreneur Jeffree Star has a 2018 net worth of about $50 million. As of 2018, he has over 1 billion video views and 9 million subscribers who watch creative, high-quality videos about his lifestyle as well as beauty focused reviews and collaborations.
Shane Dawson
A content creator, author, and artist who makes episodic content and documentary style videos about other YouTubers. As of 2018, he has 17 million subscribers and has more than 25 million views and is considered one of the top YouTube success stories. The dynamic content production helps viewers emotionally connect with the subject matter and keeps them coming back for more.
Efforts to Meet the Intended Marketing Objectives
Entice People to Subscribe
In 2018, video content is the strong leader in content marketing, and YouTube is the top platform for vlogging, video marketing, and video sharing. Consumers want consistency and entertainment so that they can develop a long-term relationship with a brand or business. Viewers can be prompted to subscribe with YouTube Annotations, which lets you add text to your video that reminds them to subscribe or links in the video that viewers can directly click to subscribe. Or you can prompt them to subscribe if you feature videos where to speak directly to audiences.
Collaborations can help grow your subscriber base, so if an opportunity to collaborate with another YouTuber presents itself, then you should take it to help gain a boost in your own subscriber base.
Use Video for Your Content Marketing Strategy
Since today's content marketing revolves around video, you need to think about creating and marketing a professional video on social media.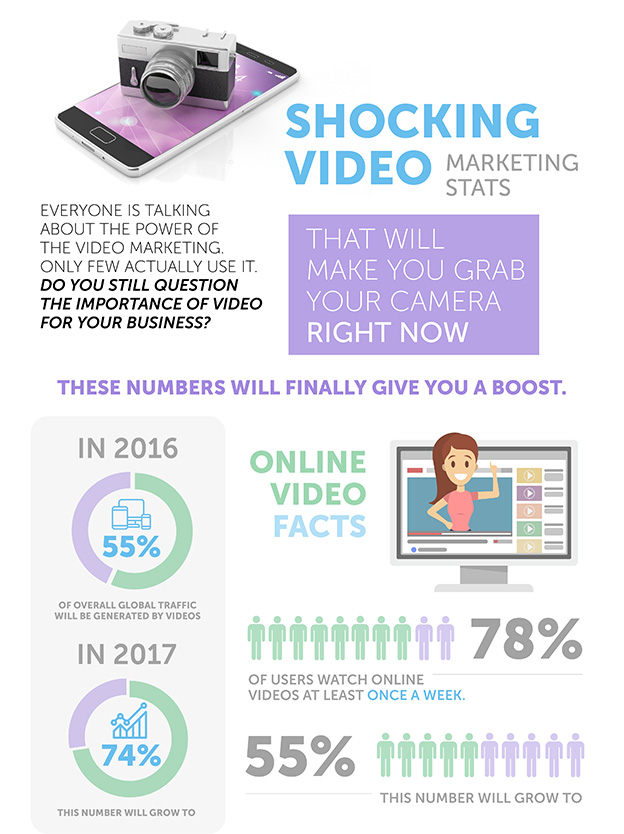 In addition to your YouTube video strategy, you can post videos on other social media sites like Facebook, Twitter, or Instagram to draw audiences to your YouTube channel.
Facebook: This highly social site has people who are predisposed to like, comment, and share posts, which helps to raise engagement levels.
Instagram: With 500 million active monthly users and more than 4.2 billion likes per day, this can help you reach a wider audience and take advantage of paid advertising and segmentation options, given that it also owned by Facebook.
Video Title, Descriptions, and Tags
After your video is uploaded and public, you can help it stand out by using a clickable title with relevant keywords and preparing an appealing description. This help represent your video topic so that people will click through and watch. YouTube knows what your video content is about and when it should surface as a search result, so identifying keywords and using them in your title will go a long way to help optimize your video. You only have about 55-60 characters so really try to show your videos value directly.
Engage with Similar Content Uploaded by Similar Users
You can help to keep users on your channel with well-designed playlists. If someone begins watching a video with your playlist, then YouTube auto-ques the next video in that playlist, which can keep users on your channel. Many people don't know that you can trigger playlists from anywhere with a special URL. You've probably seen some YouTubers feature related video cards at the end of each video.
Craft Playlists
According to YouTube, "top performing brands on YouTube build and promote twice as many playlists as the bottom 25%." If you want people to keep watching, then ensure that your playlists are compelling, and the content is interesting and entertaining. Use tags, descriptions, and titles so that playlists can be discovered easily through search. Playlists also improve your ranking in YouTube algorithms.
Regularly Upload Content
Try to stick to a schedule or specific day to have a consistent and regular presence on YouTube. Subscribers receive automatic notifications when you post new videos, and a consistent content flow helps viewers establish a routine for absorbing your content.
Use Clickable Links
This helps you get free YouTube views, and if you have a website or blog with a lot of traffic, embedding videos on those sites can increase views. Put the YouTube video URL in pertinent text content and ensure that the subject of your blog and the videos are similar so that it will attract niche audiences and help them engage with both your YouTube channel and blogger website.
Use Highly Rated Content Creators for Product Placement
Tubefilter is a fantastic resource for YouTube creators that features the top subscribed YouTube channels. You can look for the number of comments per video, subscribers, and level of engagement. YouTube is a great place for collaborations so find a relevant creator and reach out to them for a possible partnership.
Why It's Important to Collaborate with Video Content Providers
Today's audiences are frustrated with the disruptive ads and aggressively sales social network posts. As a professional, you should focus on high-quality content to market yourself. It should be valuable, easy for your audience to digest, and memorable regardless of its format. With the proliferation of video content provider channels, you will be able to bring more attention to your professional content using the impact of another collaborator.
Frequent High-quality Content Delivery
Video content providers typically work with many different clients, so they can offer exciting new ideas and creativity so that the content you produce never becomes stagnant. Stay apprised of relevant trends, so that you can continuously appeal to your target audience, and try to produce videos with a strong storytelling format that helps you connect with viewers.
Well Researched Custom YouTube Videos
It never hurts to have a fresh perspective in regards to your content. Partnering with the right video content provider may allow you to perceive your offerings in a new light, and as a partner, they can help expand the creative value of your professional viewpoint.
No Overhead Costs
Professional video content providers usually have a keen understanding of trends and new technology and can provide expertise for your video production, as well as a lot of experience. You don't have to worry about budgeting for infrastructure costs and the price of skilled video editors, and instead can combine your resources with a video content provider to produce a video that is professional and well received.
How YouTube Can Help You Grow Your Business
YouTube offers the possibility of generating a substantial amount of traffic. It has a more comprehensive reach than traditional cable and television, especially considering that by 2025, it's forecasted that half of the people under 32 years old won't subscribe to a paid cable or TV service plan.
A 2018 video marketing survey indicates that 81% of businesses use videos as a marketing tool, a 63% increase from 2017. This kind of evidence is proof that video is a necessary component of any smart marketing strategy and not simply a trend.
To create a winning marketing strategy, there are numerous types of videos that can help you:
Training Video A hands-on approach to showing viewers how they can use their product or service for the most beneficial outcome.
Customer Testimonials This shows how real people were able to benefit from your product or service and use it to overcome challenges.
Explainer Video An easy to consume demonstration of how exactly your service or product can deal with commonly shared pain points.
Webinars An informative or educational approach to specific topics that will be of interest or are helpful to your audience.
Another way to generate views is YouTube ads, which should be incorporated into your video marketing strategy:
Skippable Ads
Also termed "Trueview ads."
People don't have to watch them and can skip them.
They are featured as either In-stream or In-display.
About 51% of all In-stream ads run for 15-30 seconds.
They provide advertising with great benefits because you can monitor when viewers continue to watch the ad past the skipping point and see how long they watch and how often they click through.
Non-Skippable Ads
These are typically 15-20 seconds long, and viewers must watch the entire ad.
These ads gain better engagement but have a higher view abandonment rate.
They are sometimes perceived as "forceful."
However, if the ads are well made and well targeted, they can have a positive impact and are sometimes shared on social media for entertainment.
Trueview Discovery Ads
These show up in YouTube searches with users' organic search results.
They're not videos, they're a thumbnail image and about three lines of advertising text and are always relevant to the users' search.
Imaginative Video Editing for Professional YouTube Channels
Professionals can take advantage of YouTube's international popularity and appeal by creating a YouTube business account, and ensure that their videos are accessible to anyone, anywhere, on any device. YouTube is becoming even more popular with growing mobile usage. In fact, it's the top App on both iOS and Android.
YouTube consistently offers one of the best marketing tools available with 76 different languages and 88 countries. As a professional, your videos can take advantage of SEO boosts, increased brand awareness, diversified social reach, a stronger ability to market on a global scale while improving ROI.
Remember that your video's success is linked to its content, so focus on producing high-quality entertaining, and relevant professional YouTube channel with well-made videos Don't forget to include the right taglines and a carefully crafted design to increase effectiveness. Market research can be another helpful factor in improving your chance of video marketing success, and the small details like infographics, illustrations, diagrams, and interactive content, can go a long way in explaining complex concepts and helping viewers move to the buying stage.
Professionals rely on the global outsourcing partners at Video Caddy, who understand what you need to start a YouTube channel and help increase the likelihood of success with high-quality, well designed, and meaningful video content that captures the value of your video proposition.  A cost-effective service model and customized animation, infographics, illustration, logos, and editing will make your professional videos stand out and capture the imagination of your viewers.
– Video Caddy
Disclaimer:All the product names, logos, trademarks, and brand names are the property of their respective owners. All the products, services, and organization names mentioned in this page are for identification purpose only and do not imply endorsement.